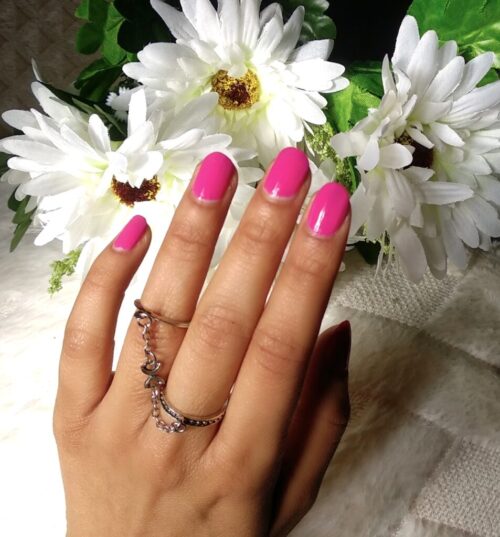 Pink is classic nail color. It is very versatile, the range of pink nail colors is so vast that you can pick from the most subtle – nude pink nail polish to neon pink depending on your mood, skin tone, and occasion.  
Although there are ample number of shades of pink nail polishes offered by any brand hence, we did extensive research and finally, we have selected 15 shades of the most searched pink nail polishes listed below – 
Light Pink Nail Polish
There's no shortage of light pink colors. Wear any of these baby pink, sheer pink, or transparent pink and you don't have to bother about changing the nail color. Just choose the color suitable to your skin tone carefully. 
Nude Pink Nail Polish
When you looking for something that is pink and natural, find suggestions below.
Dark Pink Nail Polish
You like a lot of bright colors swipe on these striking pink nail polish colors. Very much suitable to olive skin and as well as fair skin colors.
Matte Pink Nail Polish
Matte nail polishes have really huge recently and we can't spot even a single beauty enthusiast who doesn't like matte nail colors. Matte nail colors give opaque coverage and they look great in pastels too
Glitter Pink Nail Polish
Glitter nail paints are bold and strong and everyone doesn't like them. But you are someone who likes to experiment with nail arts, you just get over them.