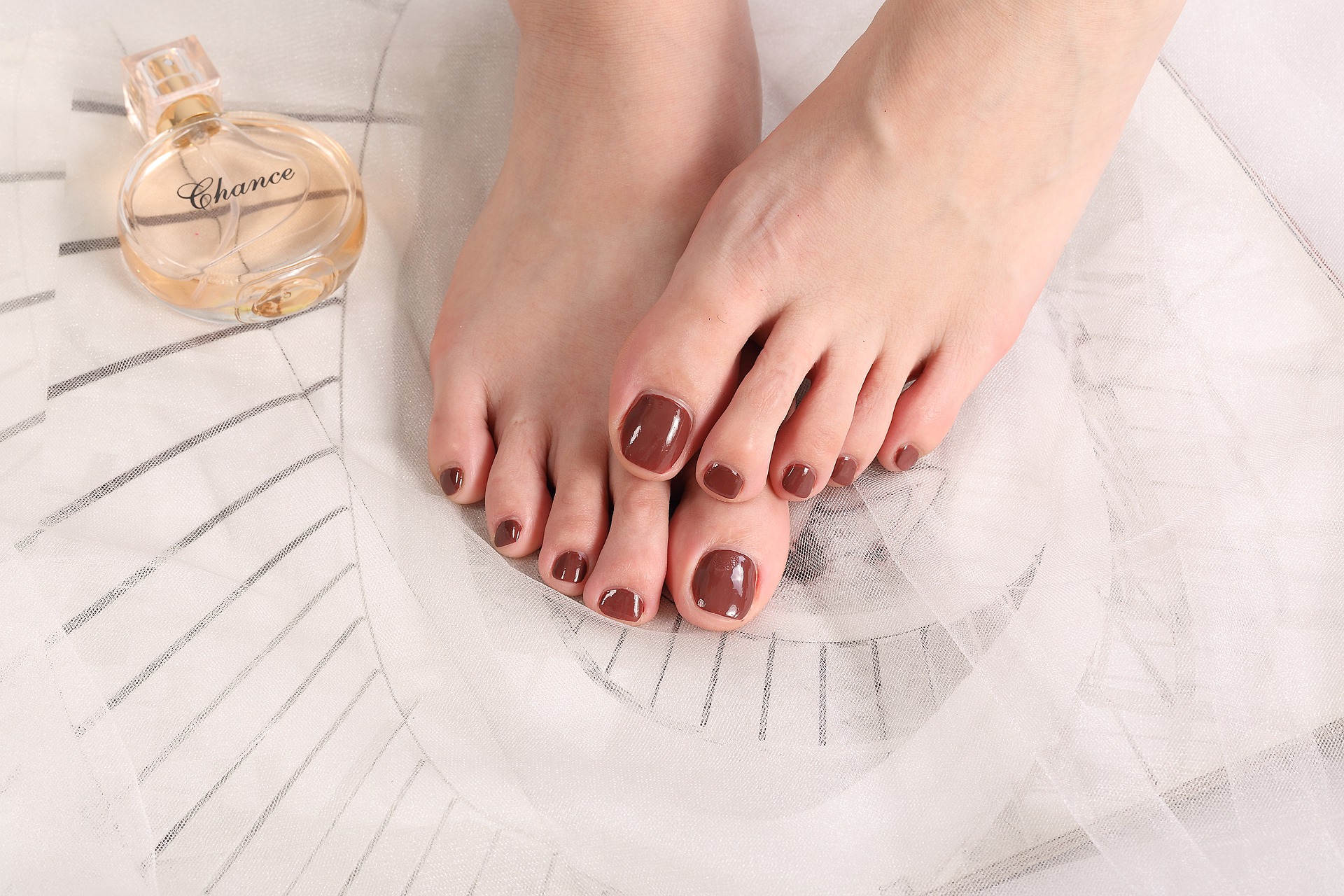 Buying lavish makeup, stocking up your wardrobe with the best outfits, adding grace to your appearance with elegant accessories, a lot of effort right? But what about pampering up your feet, mucky appearance of the nails can be the real turn-off for everyone. A pedicure can ease up all your worries and make your feet look gorgeous. Colour composition and selection for your nails can be ahead swinging process, but take a sigh of relief and have a look below over these pacifying shades and thanks us later-
Hidden Prism
Freshly pedicured nails, blooming with soothing fragrance can be accompanied with glossy transparent nail paint making your nails look more shiner to compliment your glow. It can adorn your nails with a lustrous look so that you can shine out like you always do. It upsurges the shine of every colour making it more dazzling and eye-binding.
Bossy Bronze
Get up boss lady and pick this shade for your nails to justify your supremacy in every sphere of life. Be it your household chores, in-office life or virtual meetings, this bronze shade will empower you with its beauty. This shade cherishes the sense of strength and growth, to be bold and a lone wolf of your life.
Nude Pink
A delicate shade that will take away all your Monday blues, and fill your day with pink sky vibes. It carries a unique serenity in itself, as being a strong reflector of femininity. nude pink has a calming effect on your nails, as it carries the tenderness and affection being a blend of passionate red and purity of white.
Chocolate Moose
Chocolate is something we all find irresistible whether to eat or play with its shades. So just imagine this robust shade on your nails and uplift your mood by looking at them. It goes really well with that classic chic attitude. This shade works really well while encouraging a sense of responsibility and standing out different from the crowd.
Coral Orange
You are not someone to go with basic deeds, hence here is a valiant colour to make your words and smile a bit more feisty. This shade of orange is truly hot and spicy for your bold days and intense date nights. This shade talks about your ingenious mind and creative attitude, with the tint of yellow it shows your happy to go personality.
Ruby Red
The colour of love and intensity is here for changing your weekend mood. Red nails are the epitome of beauty that can easily attract everyone's attention within a glimpse of it. Red has a powerful association with itself, driving inspiration from the life forces. So get up and play 'Red' by Taylor Swift to drive everyone crazy with your red nails. 
Lemon Yellow
Welcome the summers with bright colours to get fully immersed into the hot sun vibes. Yellow is the colour that is full of life and energy, channelise vivacity to your nails with this blazing shade and rock those day-outs. This shade will fill you up with the rays of optimism and enlightenment and bestowed you with spring energy.
Plum Lilac
An ultra shade for modern women can beat all the stereotypes and represents progressive changes in the colours and styles. Even this shade is way too cute for the nails and even works effectively on stress. It is a colour of peace and tranquillity and supports the renewal of spirits as the flower lilac has one of the earliest blooming times. 
Blue My Mind
Blue is the colour of life, as it represents the sky and the sea. Each stroke of blue on your nails is associated with free instinct, imagination and depth. It has a pragmatic effect on your mind and sheds away all the negativity while walking at a great pace with the latest trends. So go girl, blue it all.
Rainbow Vibes
Play with all the colours on your nails and drive out all the bad vibes out. The vibrant colours will pour out the flashy look and make you feel like a wandering soul in fantasy land. A rainbow is constituted of sunshine itself, hence the rainbow shades denote growth, health, fertility, wealth and balance. So pick up the right shade for yourself or recreate your favourite nail art with the help of them.