Hey guys,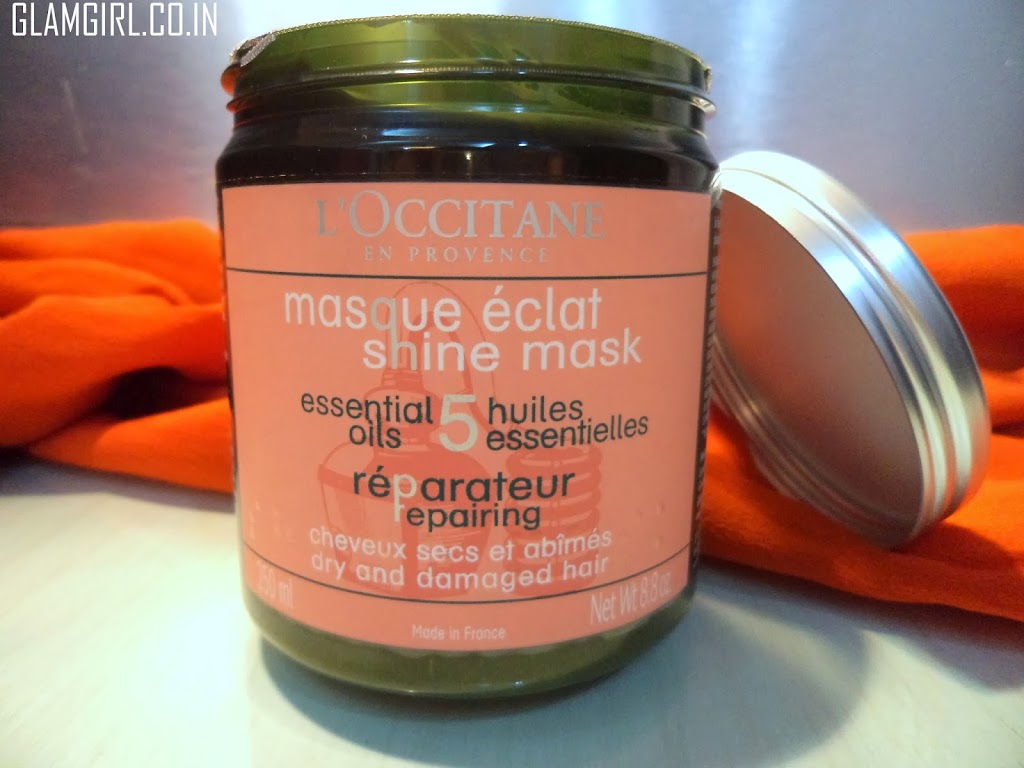 Product promises
Formulate with a natural vegetable complex of 5 essential oils angelica, lavender, sweet orange, geranium and ylang ylang and sunflower and wheat oils, this hair mask helps repair dry and damaged hair. The rich and silky cream leaves your hair soft, shiny and smooth.
Price Rs 2300 for 250ml
Ingredients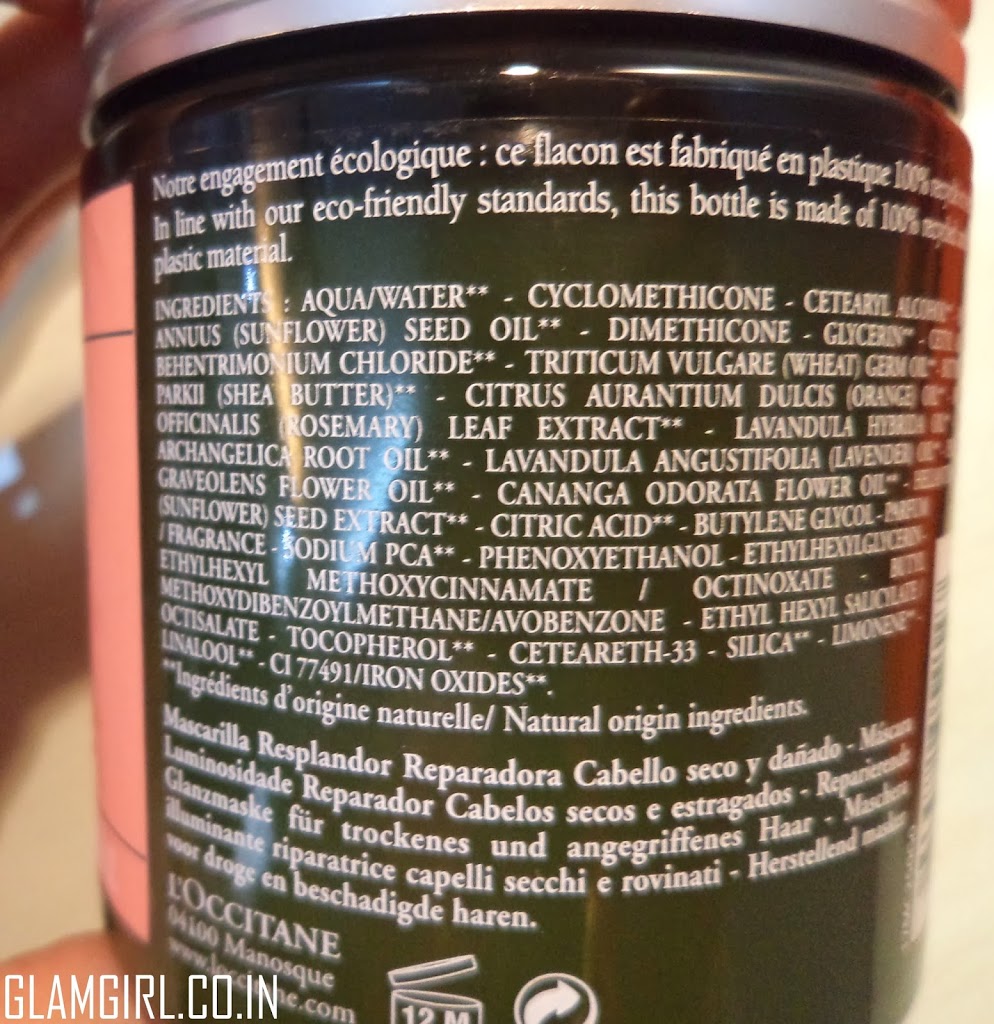 My experience
Yesterday I went for shopping in a mall with my friend and we were enjoying our coffee at Starbucks. There were two young girls (may be teenagers) were sitting beside me. One of them was complaining about her hair and said how do girls have perfect hair? Just like they have walked out of salon.
I think, many girls have this question in their heads, but they don't get proper guidance. If you are going to ask this query at salon, they are going to give you a long list, which will be really expensive. I am sure many of you would not be pleased with the idea of burning you pockets only on hair maintenance.
Well, I can't deny that personal care isn't expensive but it can be controlled if spent wisely. I believe in home remedies a lot and it works amazingly, as good as any professional product, plus 'No side effects'.
I am coming back to the L'occitane hair masque. This masque is a thick cream, comes in wide mouth dark green plastic tub. This cream is to be applied in towel-dried hair for 5-10 minutes in a week. Why I love it? It makes my hair soft, supple, manageable and really smooth. I just kept touching my hair again and again, after I used it. Washing it off takes longer than any conditioner. So be patient and make sure the product is rinsed off properly. Otherwise, it will cause more bad than good.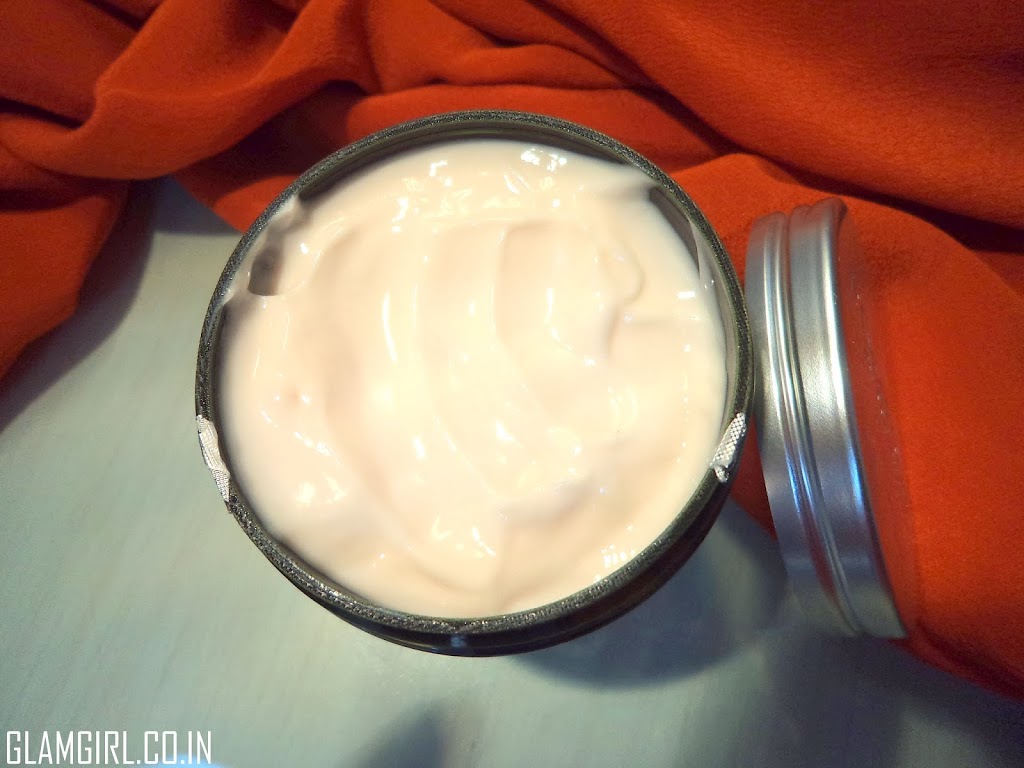 Pros
It's a thick hydrating cream
Very effective on hair and does everything it claims
It is shine booster
Reduces hair fall as it detangles hair
Made of natural ingredients
Very delicious smell
Cons
Rating 5/5 Totally love it!
<3
Neha