Hello everyone,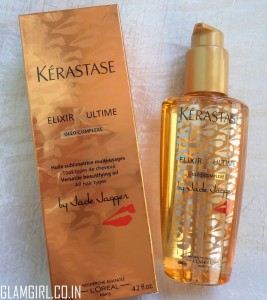 Product promises
Hair is nourished, protected and enhanced, leaving it feeling light, soft and supple with incredible shine.
Price Rs 2300 for 125ml
Ingredients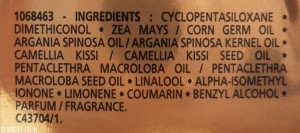 My experience
Leave in serums may be healthy for hair but it depends on the ingredients of that serum. Whenever it comes to skin and hair care I stick to natural products. Its very important to look into the ingredients before buying any skincare or hair care products.
I would not deny that I love Kerastase elixir ultime by Jade Jagger. It has goodness of camellia, argan, maize and pracaxi oils. This is just not a serum it is much more than a leave in serum.
It is also a heat protectant. It is a hair moisturizer, controls frizz and smooths unruly tangled hair. Brings luminous shine to hair and makes it look healthy.
The beautifying hair oil must be used on clean dry hair to save the product.
I would highly recommend it for all types of hair.
Will I buy it again: Yes
Rating 4.6/5 (-.4 for it being expensive)