Hello everyone,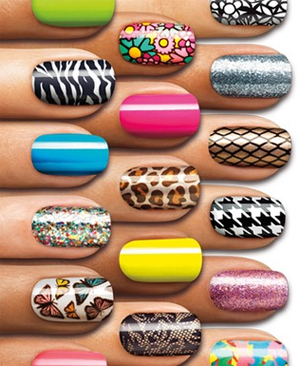 Besides looking for long staying nail polishes, there are some guidelines that everyone (who wears nail polish) must follow to make their nail paints last longer. Definitely, formula matters a lot but nail paints can chip because of many reasons. Your mani might be getting hurt since you step out of your bed. Here I show you, how you can make your manicure last longer using the same products and some precautions.
Buff nails: Nail colors stay for longer on smooth nail bed. If there is any uneven surface, it will chip fast and also look very untidy. You don't have to rush to Salon for this, you can do it at home. Just keep a nail buffer handy.
Dry nails: When it comes to nail care, moisturizing is highly recommended. But when you applying a nail polish, there should not be anything greasy on nails. This greasiness is hurdle between nail and polish. It will not let polish settle on nails. So always clean your nails with acetone before polishing.
Wear base coat: Base coat doesn't only provide clean nail bed but also it makes the polish last longer. It also protects nail from harsh chemicals and colors in the nail lacquer.
Thin coats: To make the nail lacquer opaque you should not finish by wearing 2 thick coats but the thinner the better. Maybe for some nails wears you have to apply 4 coats. But it will look more sheek, flawless and also it will dry faster.
Lock the color with topcoat: Topcoats provide high shine + seals the nail color. So they are extremely important. Never skip them.
Good luck!
<3
Neha