Hey guys,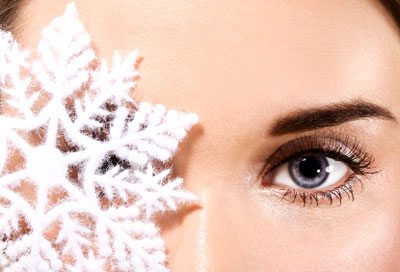 We love winters, holidays but it might be going harsh on your skin. Some people complain for their skin as it looses its shine and becomes pale & dull. Well, every problem has a solution. Now stop cursing winters and try these tips…
Change your skincare products:
Your skin changes according to the weather. You can't go along with the same products, that you have been using in summers, in winters too. Understand your skin and buy according to that. You might have oily face in summer but that becomes normal or dry in cool weather. That means you need to update your skincare regimen.
Moisturize:
Skin dries faster in winters than summers. It is fine you have to pile on moisturize. St. Ives Soothing Oatmeal & Shea Butter Body Lotion is one of the best moisturizers I have used.
Drink water:
Due to cool weather your water intake drops and it does affect on your skin. Drink at least 8-10 glasses of water a day.
Hydrate you skin:
Your skin needs more hydration than usual. Give that extra care by using hydrating mask twice a week like Clarins hydra-quench cream mask.
Hot face packs
Actually, this is my favorite trick to keep my skin alive in chilling weather. It works amazingly for me. Inspite of taking all the care you might be experiencing dull, dark- blue skin. Wear hot mask like Montagne jeunesse fudge sauna self heating mask. Hot mask gently cleans the pores and brings back the alive glow on your face.
Pic ref a