You laugh, you play, and sometimes fight too. Your sister drives you crazy by stealing your phone, remote, and even pocket money but she's the spice of your life. Because your life will be very boring if she wasn't there. 
Well, this Bhai Dooj, celebrate the joy with those who have been your rock during these trying times with these thoughtfully designed Diwali Skincare Combos that we have rounded up below to surprise your sweet sister. 
L'occitane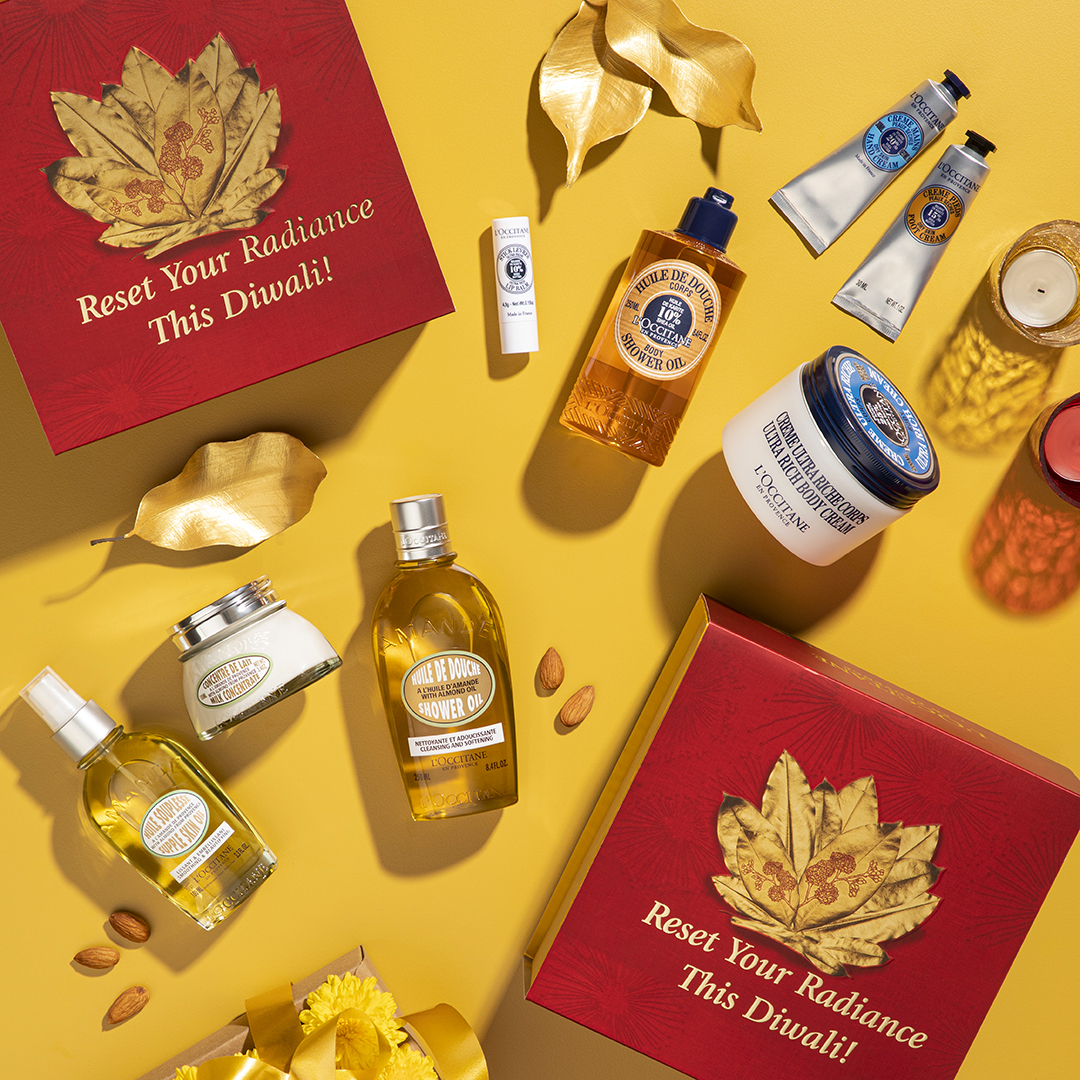 For this year's holidays, choose from the brand's festive gift sets, which are available in a variety of price ranges. Create your own gift box with a personalized selection of items from the all-new Osmanthus Range to some of L'Occitane's most popular products, such as the Immortelle Reset Serum.
Diwali Super Saving Limited Edition includes Immortelle Reset Triphase Essence, Immortelle Reset Serum, Immortelle Divine Youth Oil. With the Reset Tri-phase Essence, you can strengthen and balance your skin's microbiome, which is your skin's first line of defense.
Derma Essentia Gift Hamper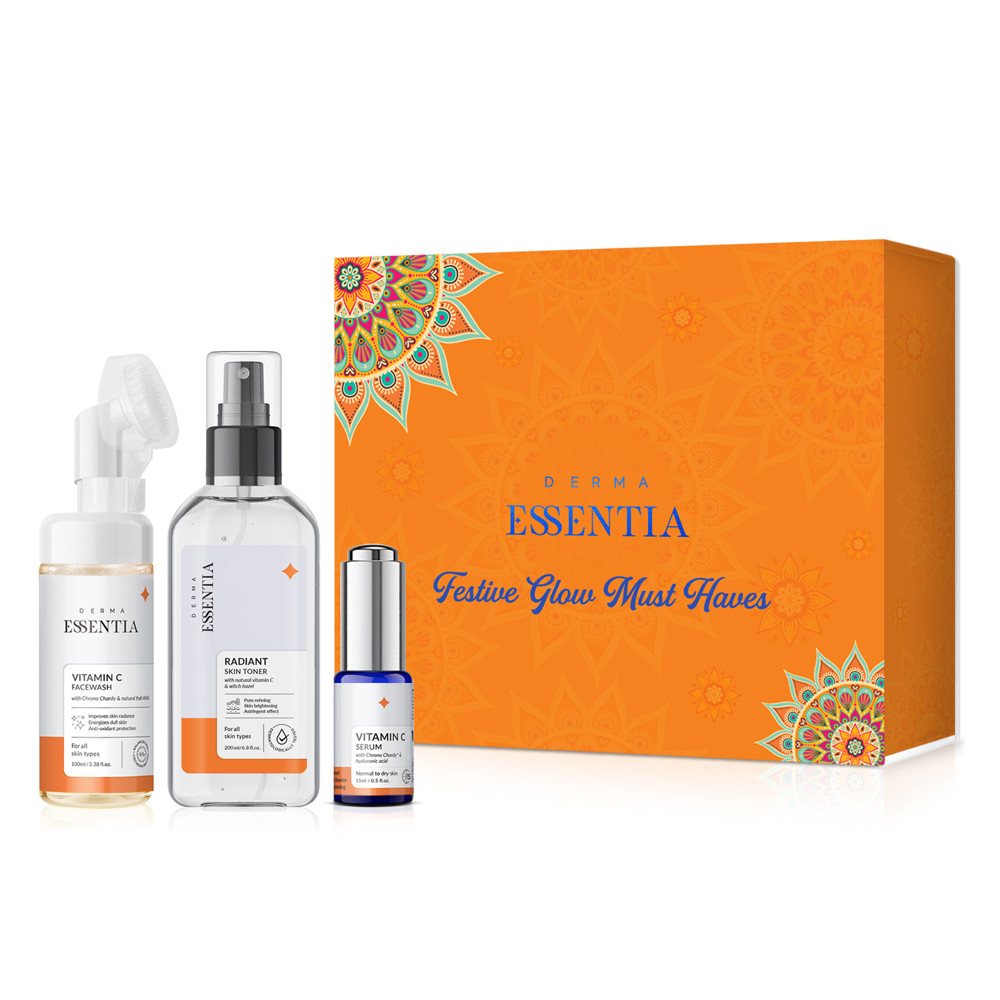 Derma Essentia works to ensure that you live a life without filters and that your skin glows naturally. This festive season, the expertly curated hamper should be at the top of your shopping list. The festive hamper from Derma Essentia is the perfect combination of their best-selling products, which have garnered high praise from skincare experts. The gift combo includes products like the Vitamin C Facewash for bright skin, the Radiant Skin Toner infused with vitamin C from the Kakadu plum, and their incredibly famous Vitamin C Serum augmented with Chrono Chardy, which works with your skin's circadian clock. 
Forest Essential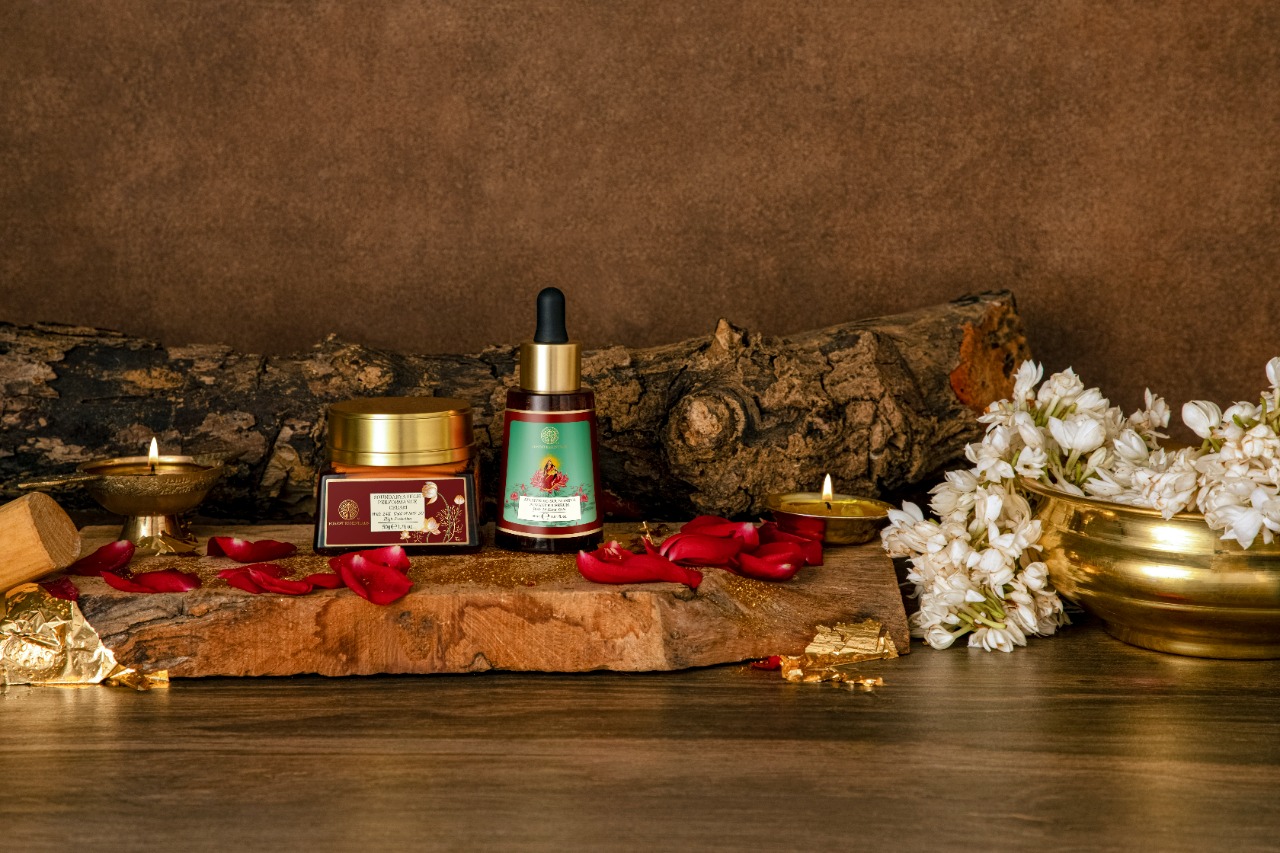 The pioneer in the Luxury Ayurveda and an authentic and traditional Skincare brand with its foundations based in the ancient science of Ayurveda. It has now evolved into the ultimate Indian beauty brand, with the secrets of ancient skin and hair care routines brought to life via meticulous study and made available to modern-day clients, providing items in five primary categories: Facial Care, Body Care, Hair Care, Wellness, and Makeup.
Satliva Skincare Combo
The brand brings you a selection of wonderful gift ideas for your family and friends. For Diwali 2021, the following are the finest options such as Fresh Radiance Boosting Combo, Youth Defence and Hydrate Combo, and Ultra-Clarifying and Soothing Essential Skincare Combo. Each one for different skin concerns to target puffiness, dull & dry skin, or acne.  
Mary Cohr's Instant Glow Kit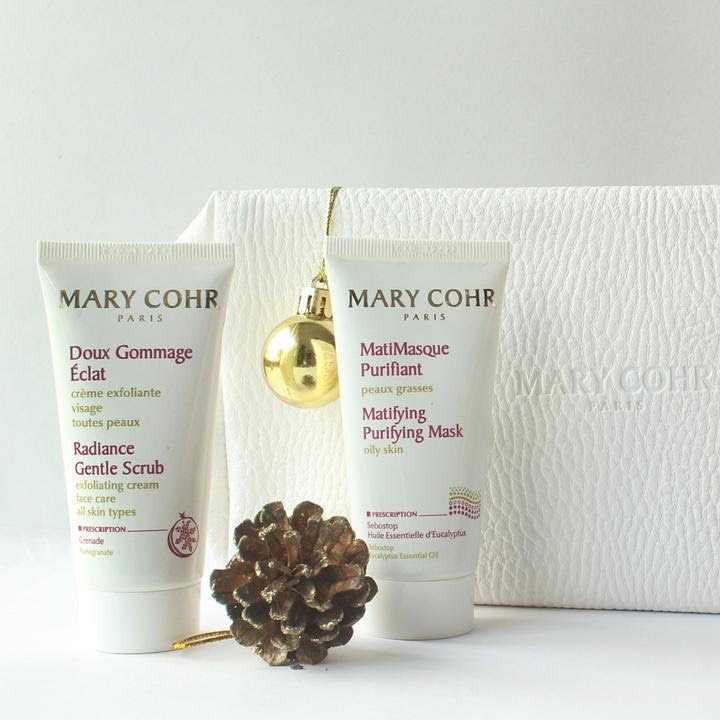 Treat your sister to revitalizing skincare sessions this Diwali with top-notch skin care products that are 100 percent natural, chemical-free, and manufactured in France with high-tech skincare formulas from leading French beauty brand – Mary Cohr, giving every woman the perfect reason to celebrate their skin. It includes Lilly Essences, Mild Exfoliator, and Hydromose Mask, is mild, moisturizing, and leaving the skin squeaky clean and soft, makes a unique Diwali present.
SkinKraft Body & Face Kits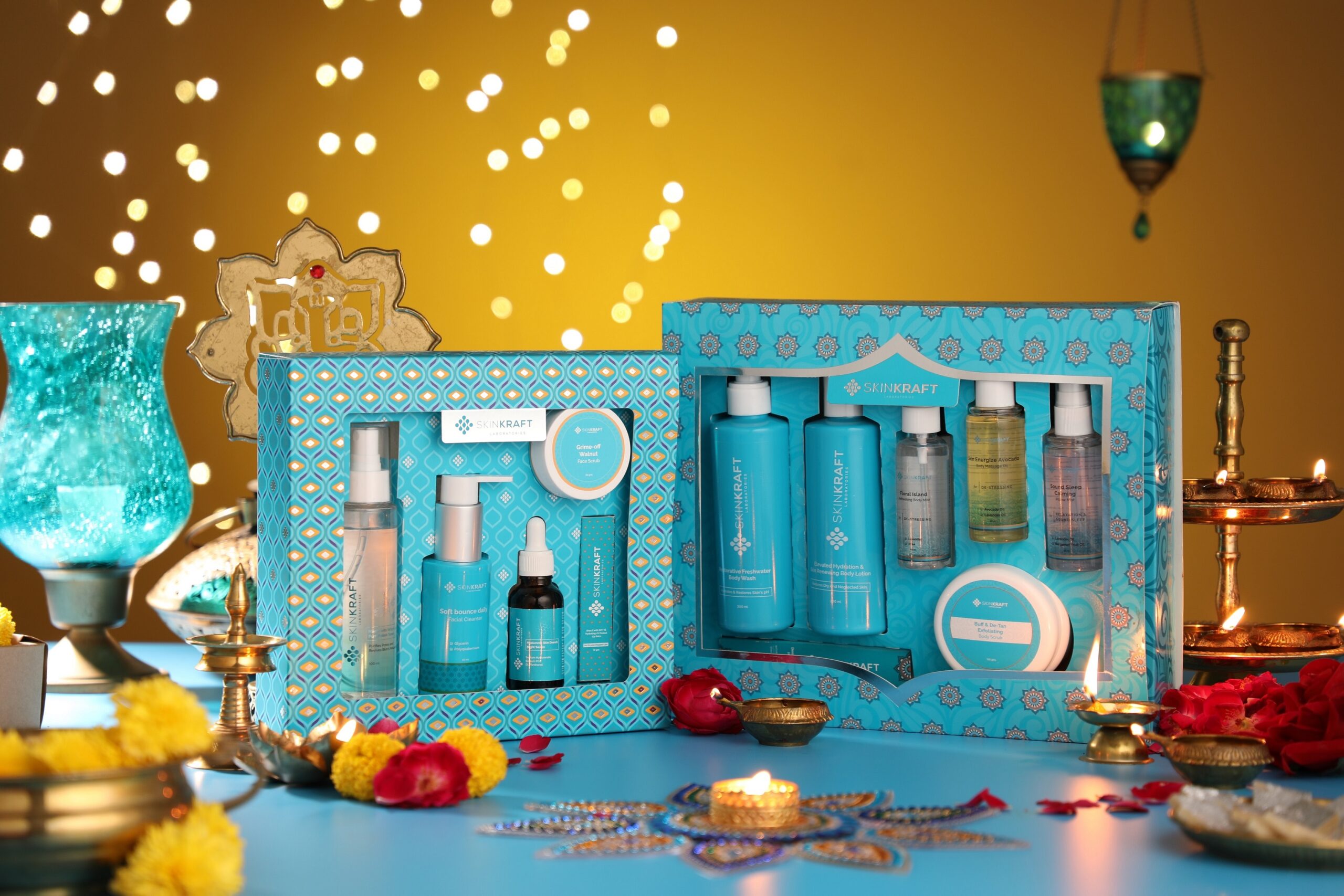 You heard it right, the body and face kits via SkinKraft are here for you at the much-awaited time of the year! 
In SkinKraft's Indulgence Body Kit, you get a restorative freshwater body wash, Skin Energize Avocado Body Massage Oil, Sound Sleep Calming Pillow Mist, Deep Moisturizing Hand Butter, Buff & De-Tan Exfoliating Body Scrub, Floral Island Refreshing Body Mist, Elevated Hydration & Skin Renewing Body Lotion are included in this kit.
SkinKraft's Essential Face Kit is a combo of Soft Bounce Daily Facial Cleanser, Grime-off Walnut Face Scrub, Niacin, and Witchhazel Pure Polish Toner, Hyaluronic Skin Drench Night Serum, and Hydrating UV Protect Lip Balm are all a part of this kit.
The Ayurvedic Company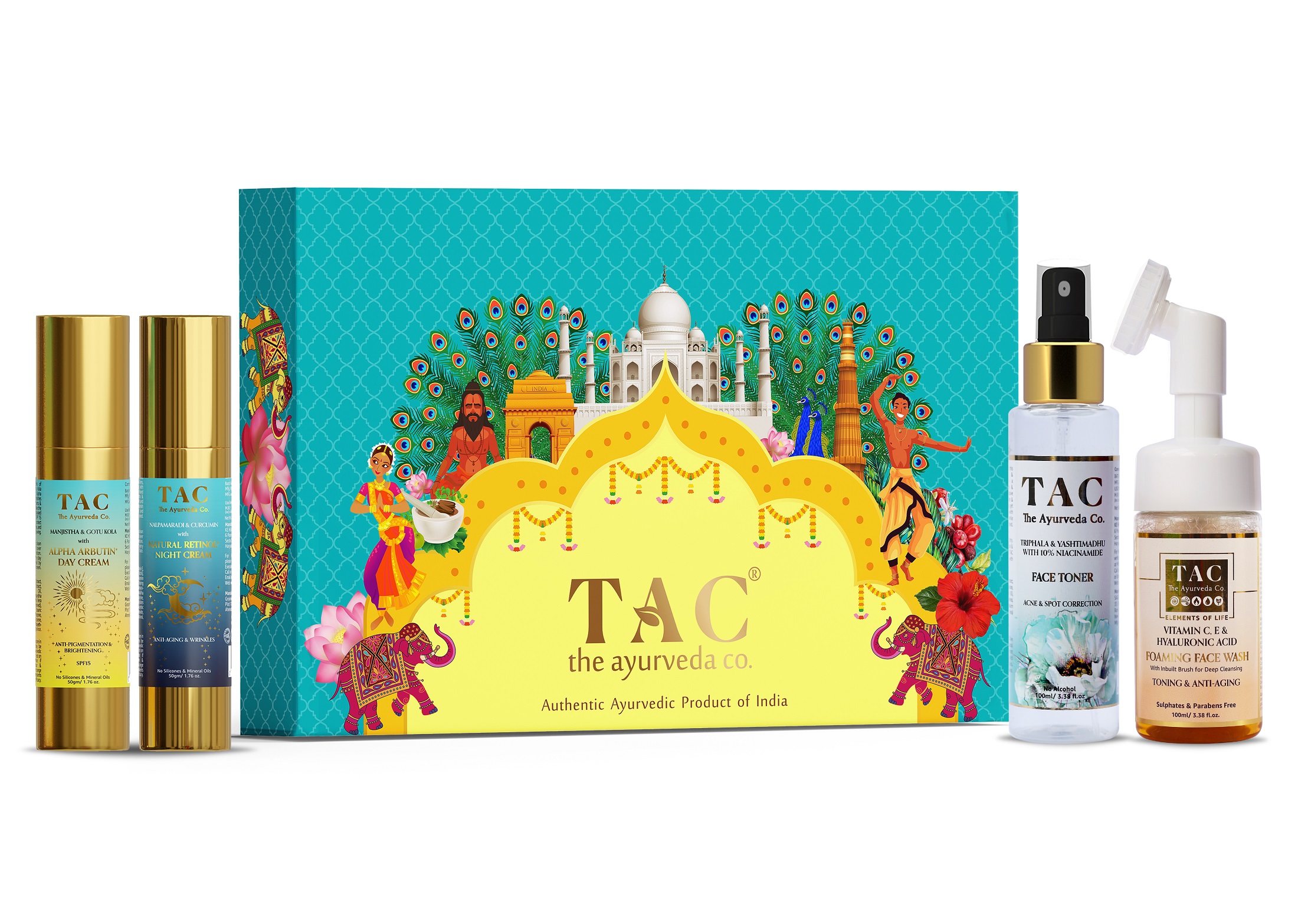 TAC brings you a wide range of self-care sets this year, that being said, these are the hit gift options for your loved ones!
MBA Range- Methi Bhringraj & Amla Hair Care Range Gift set, you can achieve your long hair dreams. Manage your hair and win over the hair fall with TAC's Red Onion and Black Seed with Niacinamide Range. 
Kaya Peel-off Range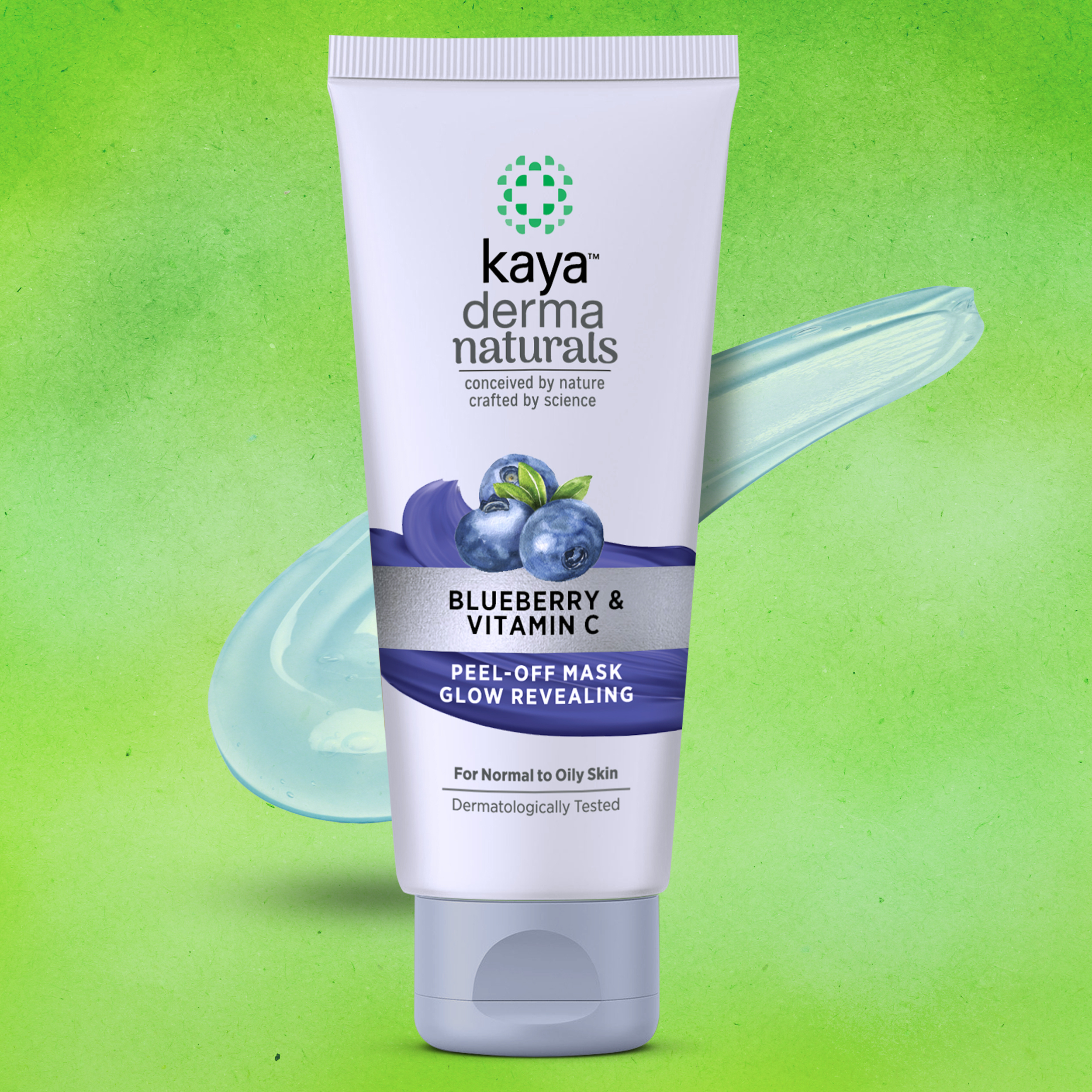 Kaya's new Blueberry & Vitamin C Peel-off Mask is a mild, glow-inducing peel-off mask that helps slough away dead skin cells and lifts off all dust and dirt microparticles. It brightens the skin and gives it a natural glow.
Blueberry extract- The anti-oxidant and skin-conditioning properties of the blueberry extract are well-known. It reduces the appearance of dark stains and imperfections. Vitamin C is believed to fight free radicals that cause premature aging of the skin, even out skin tone, and give skin a healthy glow.
iOra Skincare Kit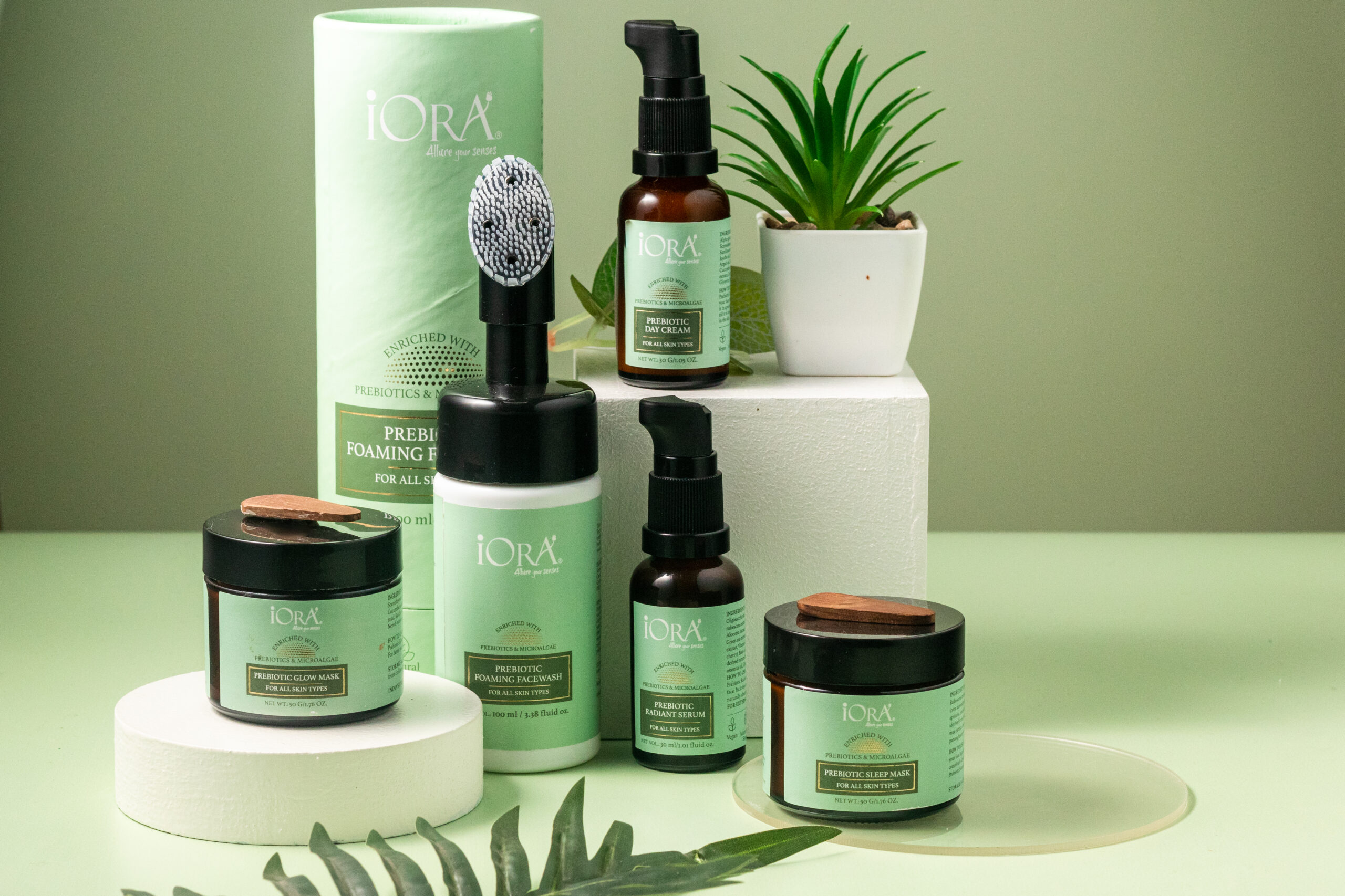 It has recently developed the Prebiotic Skincare Product Range, which assists with salon-like grooming treatments from the convenience and safety of your own home. The prebiotic skincare line is holistic, nutritious, and all-natural. This product line claims a healthy microbiota as well as the reversal of skin damage. For their consumers, they also have a DIY Salon-kit Series. The iORA products are cruelty-free since they are vegan, natural, recyclable, and contain no parabens.
Phy Cleanser Duos
Daily Cleanser Duo: Aqua & Earthy is for those who love the outdoors. This Body Wash Duo transforms every shower into a rejuvenating experience in the great outdoors. On one hand, you have deep, pure blue seas and on the other, you have lush rain-washed mountains. The set includes two body wash varieties: Vitamin Sea Energizing Body Wash and Mountain Rain Invigorating Body Wash, as well as a set of two scrubs on loofahs. Phy cleanser duo also comes in lemon+mint flavor. 
Plum Green Tea Face Care Kit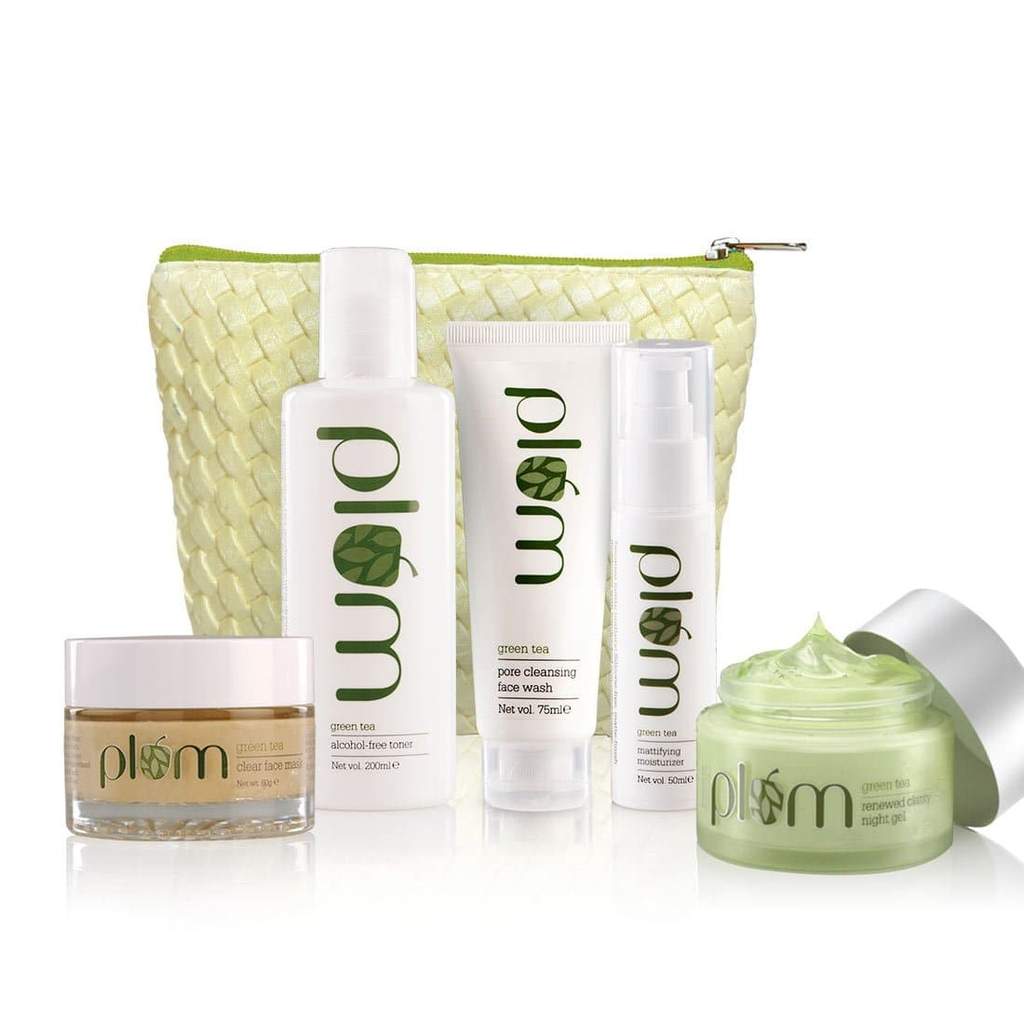 A five-step skin care routine for radiant, healthy skin. A gentle soap-free cleanser with organic green tea extracts, glycolic acid, and natural cellulose beads will deeply cleanse your oily, acne-prone skin; an alcohol-free toner will help renew your oily, acne-prone skin and shrink massive pores to control oil production; a light-weight mattifying moisturizer enriched with green tea will give your oily skin a matte, clear appearance all day; and a night gel will give your oily skin a matte, clear appearance all night.