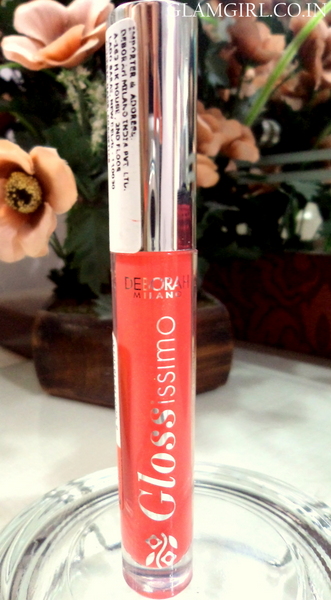 Hi everyone,
I find orange lips as strong as red, oxblood or dark plum. It happens to be super bright, eye gazing and it is a little tricky to carry orange lips.
So I was looking for subtle but orange lip color. Glosses are the best for such needs. Glosses can keep any color simple and subtle.
Product promises
New Glossissimo boasts a high-performance formula that leaves lips lusciously luminous, silky soft and velvety smooth. The formula is also enriched with the moisturising, anti-oxidant and anti-free radicals properties of Fruit of the Forest DH Complex, which forms a soft protective film over the lips that shields them from harmful UV radiation and leaves them feeling and looking soft, plump and velvety smooth. Hypoallergenic*.
*Formulated to minimise the risk of allergy.
Price Rs. 495
My experience
As I said above Orange lips are striking and strong. There is one rule that never fails with orange lip color is that, 'stronger the lips the stronger the eyes' should be. I wanted an orange lip color which should be subtle, velvety and easy to carry. Basically, Instead of waiting to wear it for special occasions, I wanted to wear it everyday. So I chose it to be a gloss.
There are total 18 luminous shades in this range check out here. All the shades are almost neutral and/or pink dominating. 09 was the only orange I could find in this whole range.
I find its packaging very similar to Colorbar perfect pout gloss in brazen 005. The same body, same wand and same color payoff. So similar! It has very soft orange shimmer which pops the sheer orange color. This is a fresh color, teenagers and young girls would love it. The gloss doesn't feel heavy and it also doesn't bleed. The tube's lock system is leak proof, so don't worry about the leaking problem if you want to carry it in your purse.
Glosses are meant to give sheer shiny soft lips. If you want long lasting results then you are probably a lipstick person.
You can see the color below in the pictures, it is quite natural but orange.

In this picture, I have Deborah Milano lips Glossissmo #9 and Deborah Milano 7 days long nails in #853
Rating: 4/5
<3
Neha