Hey everyone,
This is one of my favourite home remedies because I get desired result overnight. It treated my pimples and uneven skin tone in just a few days, isn't that awesome? It works as good as any acne cream prescribed by a dermatologist. Acne, pimples are very common skin problem and can be a reason to worry for girls as well as boys. Skin pigmentation and uneven skin tone are the signs of ageing. Delay it with this easy preparation.
Cloves work amazingly to burn acne and remove from their roots so it doesn't reappear. Clove has antibacterial properties and ability treat acne/pimples. It also treats Skin pigmentation and uneven skin tone.
Another super ingredient is tea tree oil. We all are aware of its benefits. It also treats pimples, fungal infection, removes skin dryness and lightens skin tone thus you get the naturally healthy looking skin.
Aloe vera gel works as a great base because Aloe vera gel has healing properties. Where other two ingredients are harsh and burning we need something to balance out and something which cools down the skin. Besides this, it also gives nourishment to the skin.
To make this amazing cream, you need the following things:
Cloves 12-15
1.5 – 2 tsp Aloe vera gel. To store it for longer I am using drug store gel. You can use fresh gel if you can create every time.
10 ml tea tree oil
Crush the cloves in fine powder. Add Aloe Vera gel into it. Keep this mixture aside for 2 hours.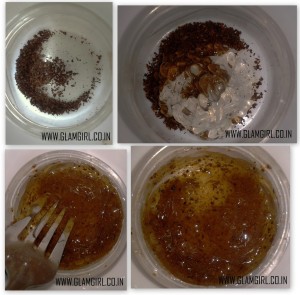 Now that we have kept it for 2 hours, strain the mixture. So you get the smooth creamy gel. Now mix tea tree oil with it.

You acne cream is ready to use. It smells spicy as cloves. Store it in the fridge and keep away from heat and sunlight.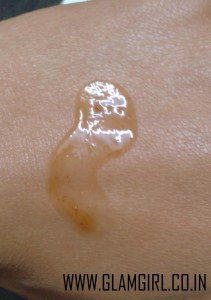 I recommend it using only on the affected area or all over the face. Also, Apply it at night before you go to bed. Leave it overnight. Do not forget to moisturize your face nicely next morning. Wearing sun protection is a must.
You can use it as a mask also. Apply a fine layer on your face. leave it for 20-30 mins and rinse with cold water.
Products used
Fabindia aloe vera gel
The Body Shop tea tree oil
I hope you all enjoy the tutorial. Give your feedback in the comment section.
P.S. Don't apply on the eye area.