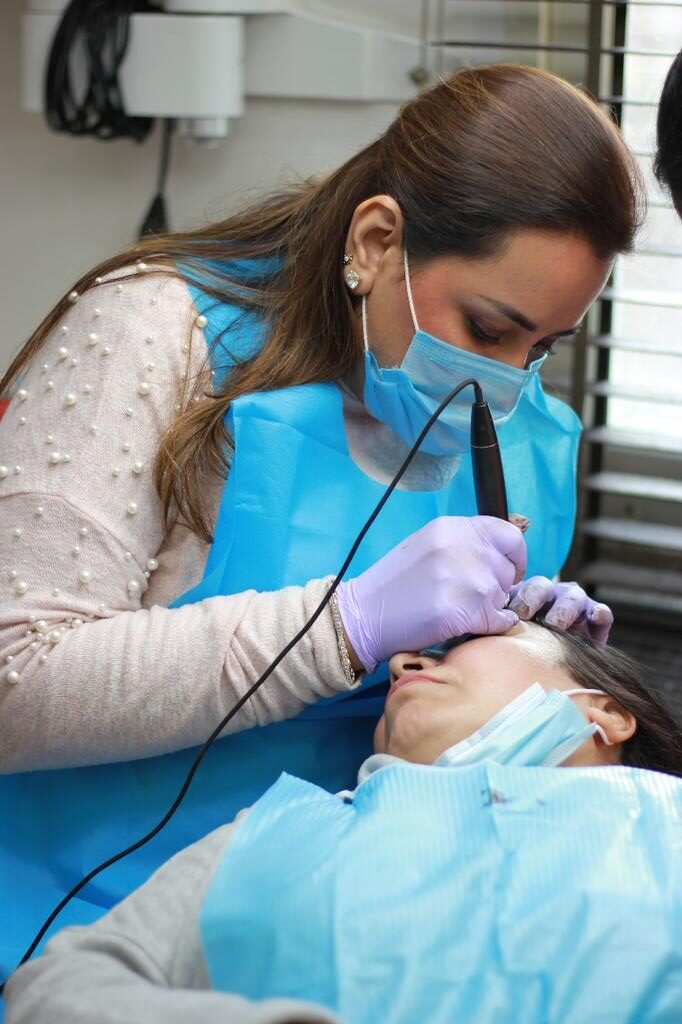 Semipermanent makeup, semipermanent tattoo, cosmetic tattoo, micro pigmentation are just some of the names for Permanent Makeup however, as professional Artists and industry Monitors, we simply refer to it as Permanent Makeup or PMU.
Just like the names, there are a lot of confusions and myths around the treatments that come under PMU. As a professional, allow me to clear the air.
Permanent Makeup is forever
No, it is not forever. Permanent Makeup is different from conventional tattoo (which has a long lifespan) due to
What is in the color
Where the color is placed
How it is placed
Permanent Makeup is performed by a micro-pigmentation machine that uses fine needles that only penetrate the outermost skin (epidermis) and a mixture of organic+inorganic pigments are placed in there. The general lifespan of this pigment (color) is 18 to 24 months. During this period and even after, one must avail touch-up sessions to keep the effect going.
Microblading is dangerous
It's not! Microblading has been in practice for over 2 decades worldwide and is termed as a minimally invasive, safe procedure with no side effects. It's in India that these procedures are relatively new.. because we are just finding out about them.
Permanent Makeup is bad for you
Performed by an untrained and incompetent Artist is definitely bad. Avoid any place that doesn't have a portfolio or a social media presence. Many times, bad artists end up over darkening the brows or give you the wrong color, bad strokes that look like someone has applied it by crayons and there are many others. To us professionals, it is a matter of safety and preserving the skin without scarring the tissue. So, in short, there are bad artists, but Permanent Makeup itself is simply marvelous.
It is very painful
Another major misconception is that because the permanent makeup is applied with needles, it is very painful. The truth of the matter is, before every PMU treatment, the artists apply numbing agents to the skin. Due to modern advancements, we now have topical numbing creams which are very effective. The area is left for a short while to allow the numbing agent to work. Artists check the area for sensitivity with care and only then the procedure begins. PMU is not painful in fact; clients chat and share anecdotes during procedures they get so comfortable.
Permanent Eyebrows look too dark and Unnatural
When the treatment is done, right after the appearance of the pigment on the skin is dark.
It takes about 5 to 7 days for the color to settle down and then it starts to look natural and very well blended with the skin.
This is normal and this is supposed to happen. Sadly, when people write these comments online, they had just gone through the procedure a day or two ago. This is why professional artists explain the postoperative transitions and care thoroughly to all patients to avoid panic and freakouts.
Permanent Eyebrows look very thick.
The shape and thickness are every client's personal choice. Our first step of the procedure is to mark the outline as per the desired shape. It's only once the shape is approved by the client, do we start working on them.
We can make them thick or thin as per your choice but within our set protocols of Brow Mapping.