Hey guys,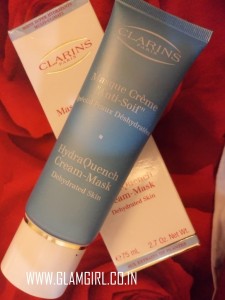 Product promises
A true oasis for dehydrated skin in 5 to 10 minutes, the mask's creamy, non-drying texture quickly restores the skin's ideal moisture balance leaving it radiant, fresh and comfortable.

Price 28 Euros i.e. rs 1950 for 75 ml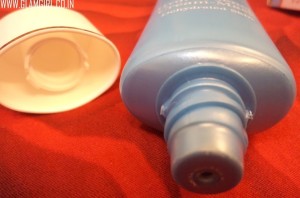 Ingredients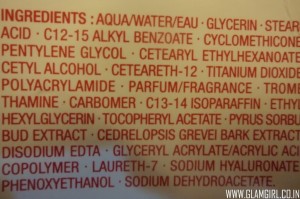 My experience
Somethings don't need any introduction…like Clarins Hydra quench cream mask. This is a wonder mask. It has ability to hydrate roughest skin in just 10 minutes.
Few days back we all celebrated Holi, and this was my first Holi after marriage, I was the target for everyone. I was loaded with all kind of colors red, green, yellow, silver. I hope you can imagine how rough my would have become. After a lot of hard work I took out all the color and of course my skin been through a lot in just 3-4 hours. My skin felt extremely dry, tight and burning. Then I applied this mask instead of cream and I could actually make out how effective was it. In just one application, my skin was baby soft, without any kind of burning sensations and hydrated. It was amazing and I was highly impressed.
It is like cream, when you wear it nobody can ever make out that you are wearing something. Check out the swatches below.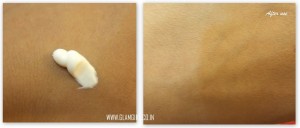 Its creamy mask with smells awesome … like original flowers, it is mild and doesn't make skin oily and if you feel a bit greasy blot it with blotting papers.
Pros
It does everything it claims
I have not seen anything more hydrating than this mask
Doesn't break out
Its not greasy
Light weight
Smell is damn good
Very small quantity is enough for one application
The tube doesn't leak and travel friendly
Suitable for all skintypes
Cons
Will I repurchase it: Its a must have.
I recommend it: for everyone, males or females of any age.
Rating: 5 stars/5
<3
Neha