Authored By Ms. Shivani Sharma, Co-Founder, Aanam Sutras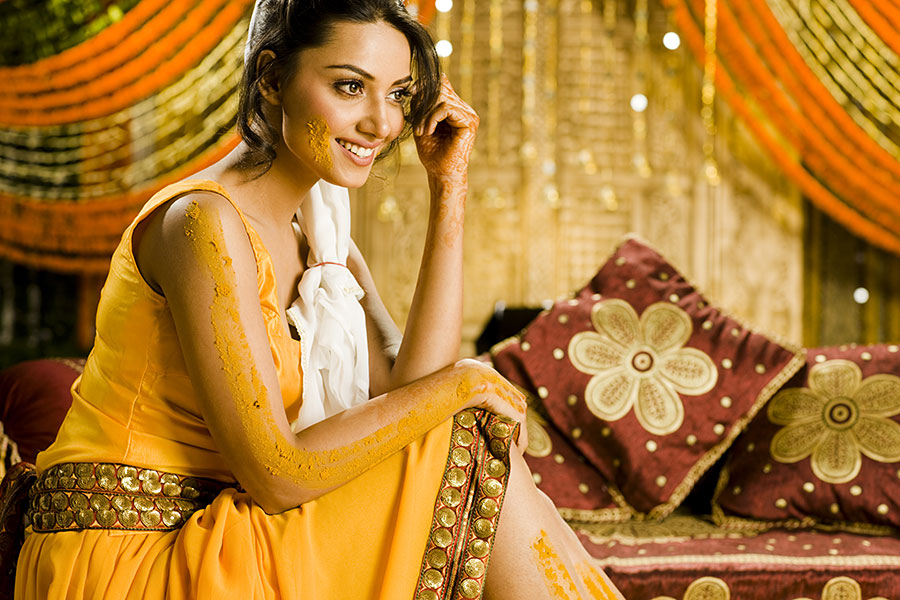 The day of the wedding is one of the most special days in any girl's life and it is the day when she wants her skin and makeup to look perfect. Going through the wedding photographs and seeing yourself look like a goddess is truly a feeling that's unmatchable. So if you or your loved one is preparing for their wedding, here are some bridal makeup and skincare tips that can give you the look that will earn double-takes from everyone in attendance. Without further ado, let's reveal some of the best-held secrets for looking absolutely stunning on your special day.
Wedding is not the time to be experimental
Go with the skincare and makeup products that your skin responds well to. Your wedding day is not the day for experimentation. God forbid if something goes wrong, you'll have your look ruined. It's like they say, "better safe than sorry".
Don't book skin care treatments a day before the wedding
Planning in advance is crucial when it comes to preparing for your wedding look. Indulging in skincare rituals before the wedding is something a lot of brides do, but it is highly advisable that you do so well in advance. Abstain from getting threading or waxing done a day before the wedding or you might have to deal with pesky rashes, bumps, or an itch that won't quit. Furthermore, these symptoms may get even worse after the application of makeup and you'll feel uncomfortable the entire day.
Stay hydrated
Make sure that you hydrate your skin thoroughly before applying any makeup. You can use hydrating gels or oils to keep the skin healthy, otherwise, it might get flaky, dry, and itchy when you apply the makeup. If you're opting for heavy makeup, applying hydrating oils is a must as they form a protective layer on the skin and prevent any sort of damage from the makeup.
Eyes are everything
The right type of eye makeup can make a world of difference to your bridal look. Brides with smaller eyes can use white kajal under their water line to accentuate the eyes. Brides with bigger eyes can go for the classic winged liner.
Take the simple approach
Some brides prefer the all-natural look whereas some like to accentuate their features to the maximum. When it comes down to it, it's a personal choice and depends on what you really want. However, opting for simpler makeup is always recommended as it not only prevents your skin from taking any damage but it also lends you that fresh and charming look without making the makeup look too much.
Make sure you keep these simple yet effective tips in mind when you're preparing for your special day. They may just pay off and give you the perfect look that you've been looking for. Happy wedding!