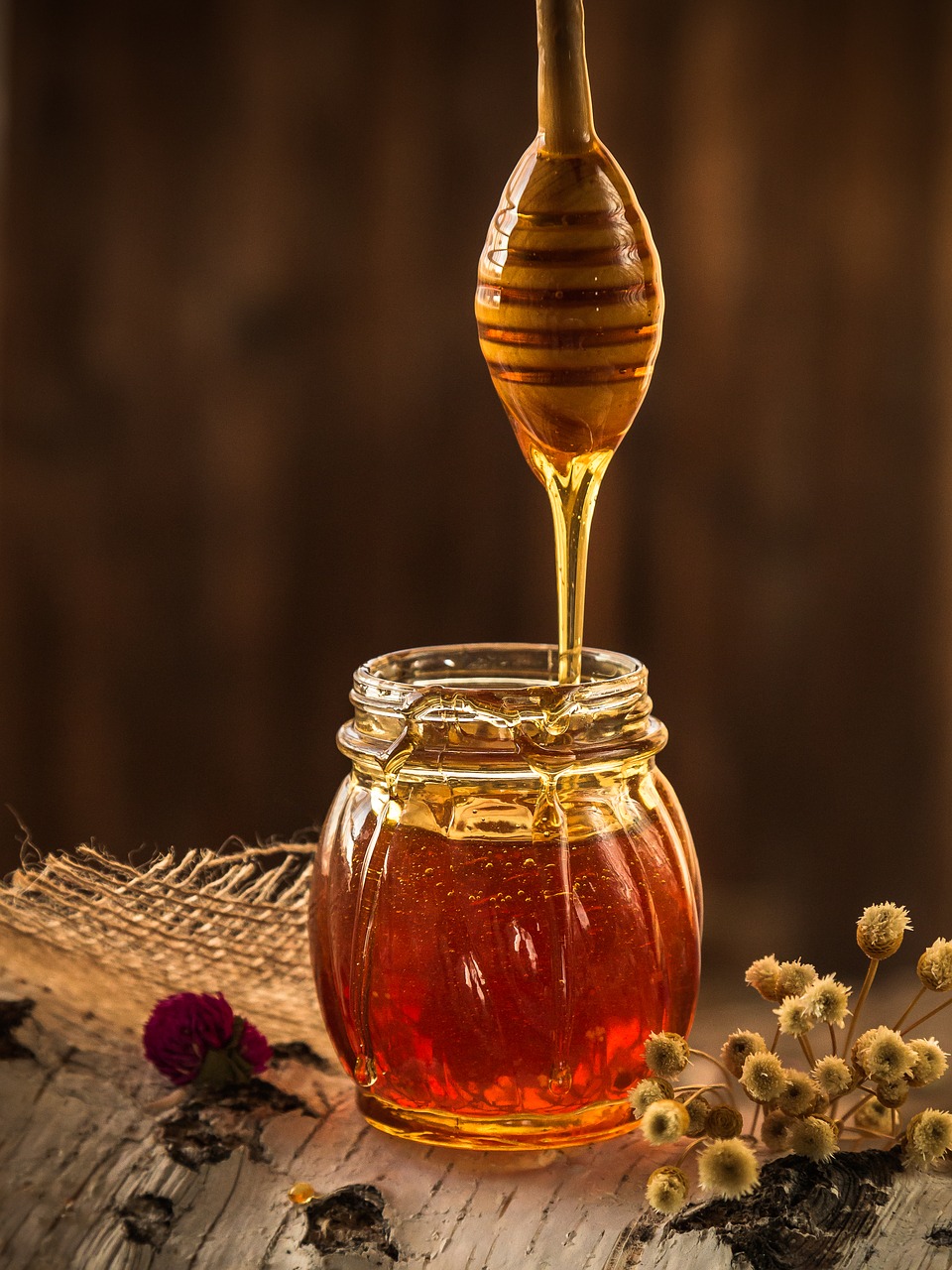 Nature has given us a lot of precious ingredients that we can use for our skincare, haircare and body one such amazing ingredient is Honey.

Honey is one of the most favourite ingredients for a lot of cosmetics as it nourishes the skin, is good for skin tightening and gives natural radiance to the skin and most importantly has no side effects & suits almost all skin types. Many cosmetic companies use it in their moisturisers, body lotion, brightening & lightening cream and is also used for making exfoliators.

Let's look at some of the skin benefits of honey:

Skin brightening & lightening –

The enzymes and amino acids help in removing the dead skin and are very effective in removing acne scars. The antibacterial properties of honey help in healing burns, pimples and wounds. And the best part of using honey on pimples is not only will it remove the pimple but will also not leave any scar behind thus revealing brighter skin.

Great anti-ageing agent –

The antioxidants present in honey delays the ageing process and improve the skin's appearance. It acts as a barrier between the skin and ultraviolet rays hence delaying loosing of the skin and wrinkles. Regular use of honey on skin makes your skin look young and can slow down the blemishes that come with ageing.

Nourishes the skin –

Nothing can nourish and moisturise your skin better than honey, though some people find it sticky that is what makes it an excellent moisturiser as it penetrates deep into the skin and dampens the skin from within.

Now let's learn how we can use honey in various packs that can make your skin glowing, radiant and bright.

To use as a moisturiser –

Mix ¾ cup of rose water, ¼ cup of glycerine, 1 teaspoon of vinegar and 1/4th spoon of honey and store it in a bottle. Use it regularly after cleansing your skin.

To control open pores –

Tomato juice and honey mixed together, when applied on the skin daily for 10 minutes can visibly reduce the size of your pores. For those who complain of open pores, this should be your go fix.

Reducing scars –

Make a paste with a pinch of turmeric and a tablespoon of milk powder in two tablespoons of honey and the juice of a half lemon. Apply it to your face and leave it on till it dries. Rinse your face after and see the difference.

Glow boosting pack –

Clean your face with a gentle face wash and warm water. Dry out the apple peels and grind them completely. Take a spoon full of apple peel powder, add a teaspoon of honey and rose water as required. Mix them to make a fine paste. Apply this pack once a week for an even skin tone.

Exfoliating skin –

Take a spoon full of orange peel powder and add 1 tablespoon of honey to it. Gently massage it all over your face, don't forget your jawline. Make sure that you do not massage vigorously. Wash it with clean water; this will also help to clean your pores.  

For brightness –

Take a banana, 1 tablespoon honey, a quarter teaspoon of cream or milk powder and 2 drops of sandalwood essential oil. Mix all these ingredients well and apply them to your face. Let it sit for 20 minutes, rinse it and apply a moisturiser in the end.