Hi all,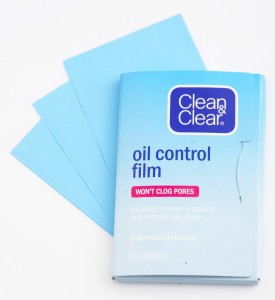 Oil blotting sheets – don't need any introduction. Its name tells what it does. Still, I am telling its function for those who are alien to the makeup.

Oil Blotting sheets are used to blot the irritating access oil from the skin to get shine-free skin, matte face.
But these sheets are more useful than just oil blotting sheets.
1. Makeup setter: I know powder is must to set the makeup but some people complain that It looks overdone on their skin that they layer their face first with foundation than with concealer and then with powder. In that case, you can use an oil blotting sheet to set your makeup. It will remove the extra moisture from the skin and will set the makeup without adding layers to your face. This tip can be helpful when you forget to carry your makeup setting powder with you.
2. Matte lips: I love matte lips. I often blot my cream lipstick with an oil blotting sheet and turn it into perfect matte lipstick.
3. Create velvet lips: Apply your favorite lip color. Cover your lips with an oil blotting sheet. Now dust some powder on the sheet and remove it. This is how you can create velvet lips.
4. Dry shampoo: You have forgotten to carry your dry shampoo…? No problem. You have oil blotting sheets. You can get rid of greasy hair with them.
5. Makeup touch-ups: Instead of doing frequent touch-ups and loading yourself with makeup use these sheets. Remove the access oil and get the perfect matte face.
Try these gals and share your experience with me.
Pic ref a