Lips are always used as a metaphor with rose petals, that precisely talks about their delicacy. Also, they are the most exposed and sensitive part of the face between the hot sun, intense cold and dry air, a lot to suffer, right? So hydrating and moisturising them with the perfect amount of lip care products are way too important. Lip care assures you that your lips avoid being chapped, cracked and remain youthful, wrinkle-free. So if you are ignoring your lips under the burden of different kinds of lipsticks, it's time to nourish them with these lip care ranges-
TAC 100% Natural & Vegan Beetroot Lip Butter
Beetroot Lip Butter enriched with plant-based essential oils and butter with the goodness of Ayurvedic Ashwagandha and Shea Butter is purely designed to replenish and soften dry, chapped lips making them look naturally plumped. Beetroot Lip Butter adds a lush colour to the lips. It's free from synthetic chemicals and petroleum products.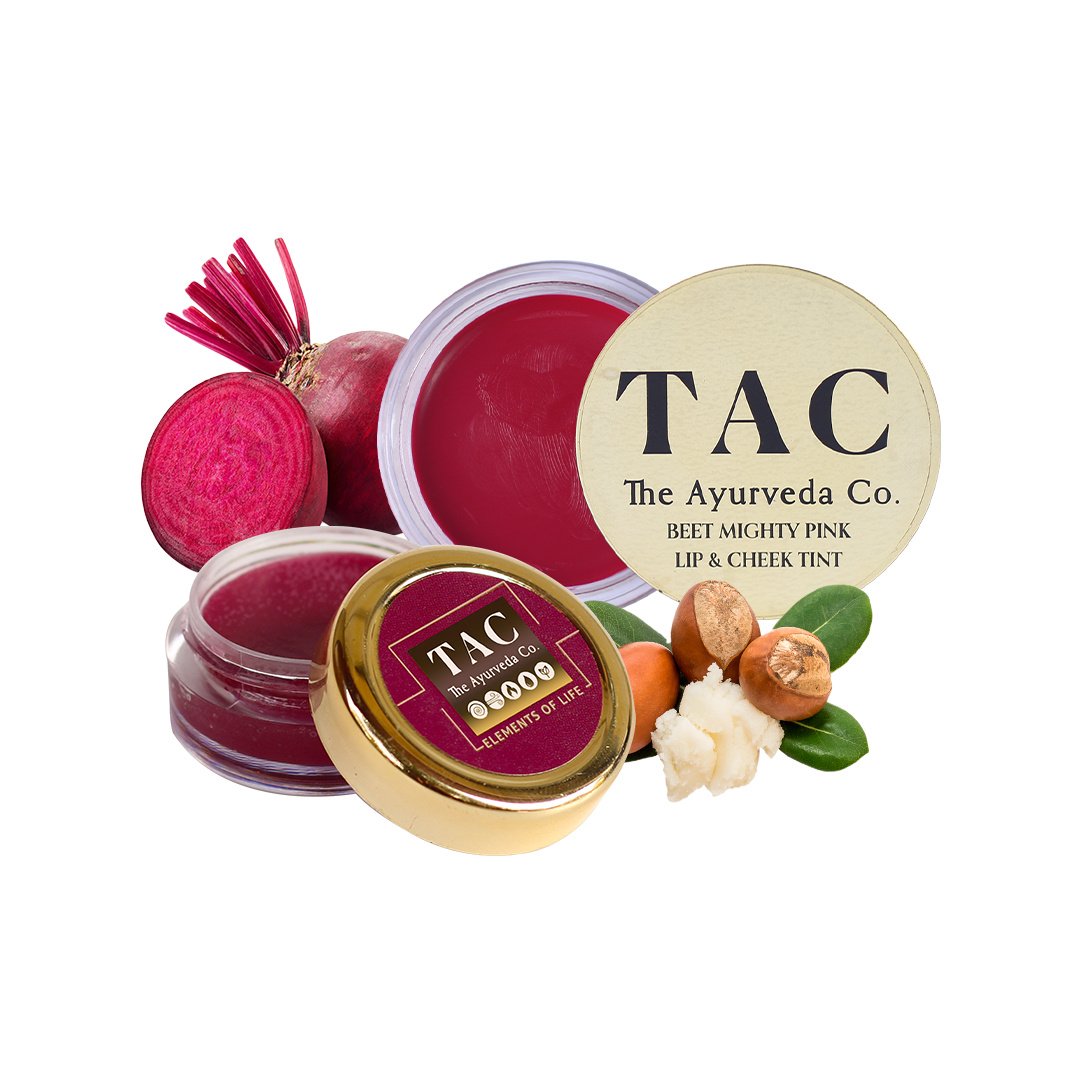 TAC 100% Natural & Vegan Beetroot Lip Scrub
Beetroot lip scrub is essential for keeping your lips looking healthy, full and hydrated. Just like your face, your lips, too, have a protective layer that retains a balance of moisture. Hence this Beetroot lip scrub removes chapped, dead skin and helps your lip balm penetrate and rebalance that lipid layer. Ayurvedic elements that will fix your dry lips in moisturized one and leave a brighter and plummy effect.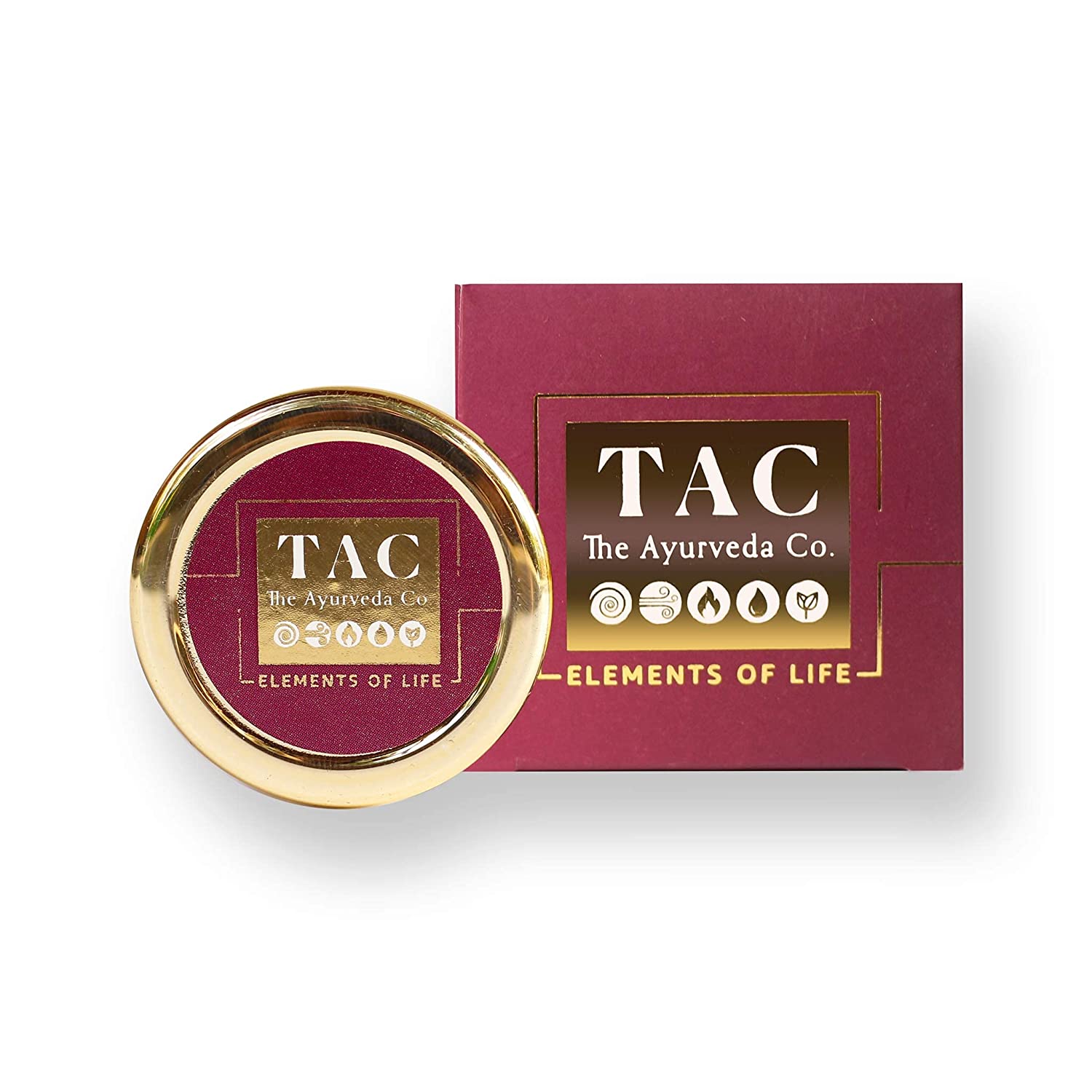 Shahnaz Husain Lip Balm
It's Not Just Care – It'sRepair! Shahnaz Husain Lip Balm Lip Care & Shine perfectly moisturises and soothes dry and chapped lips. It has around packaging which is easy to use and carry. The Ayurvedic Lip Balm is enriched with natural emollients like Shea Butter, Almond Oil And Vitamin E.
Bath Elements Coffee Lip balm
A luxurious range with real coffee to give a natural tint. An effective way to naturally nourish and moisturise your lips. Brightens dark lips and keeps them hydrated. A non-sticky formula that also fights sun damage.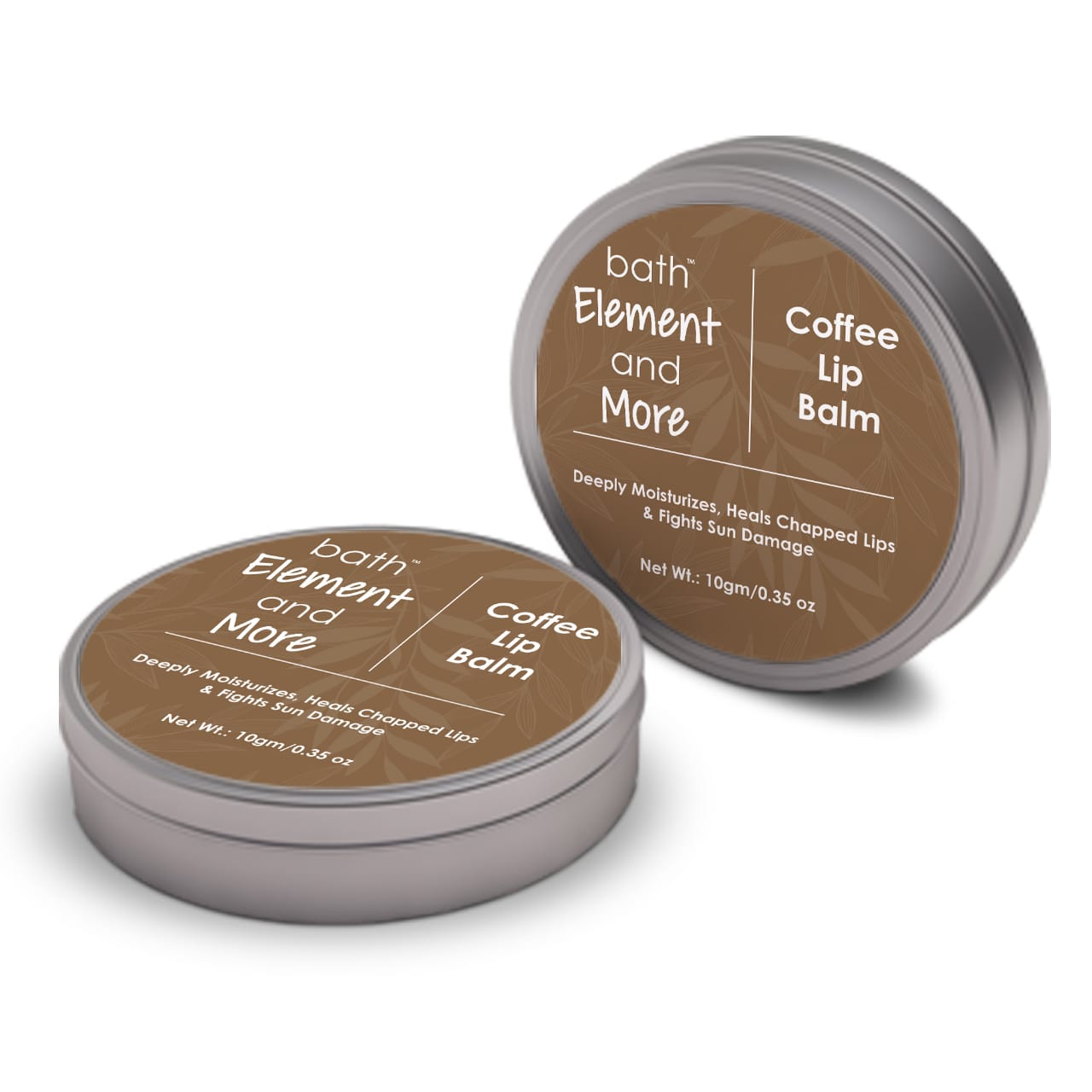 Atulya Wine Grape Fruit Natural Lip Balm With Beeswax And Honey
100% Pure Atulya Wine Grape Natural Balm is derived from Natural Herbal extracts which helps in hydrating and moisturizing dry and chapped lips by making them soft and smooth which makes it suitable for all skin types. The products of Atulya are natural and are derived from plant and herb extracts to provide your skin with complete care and nourishment.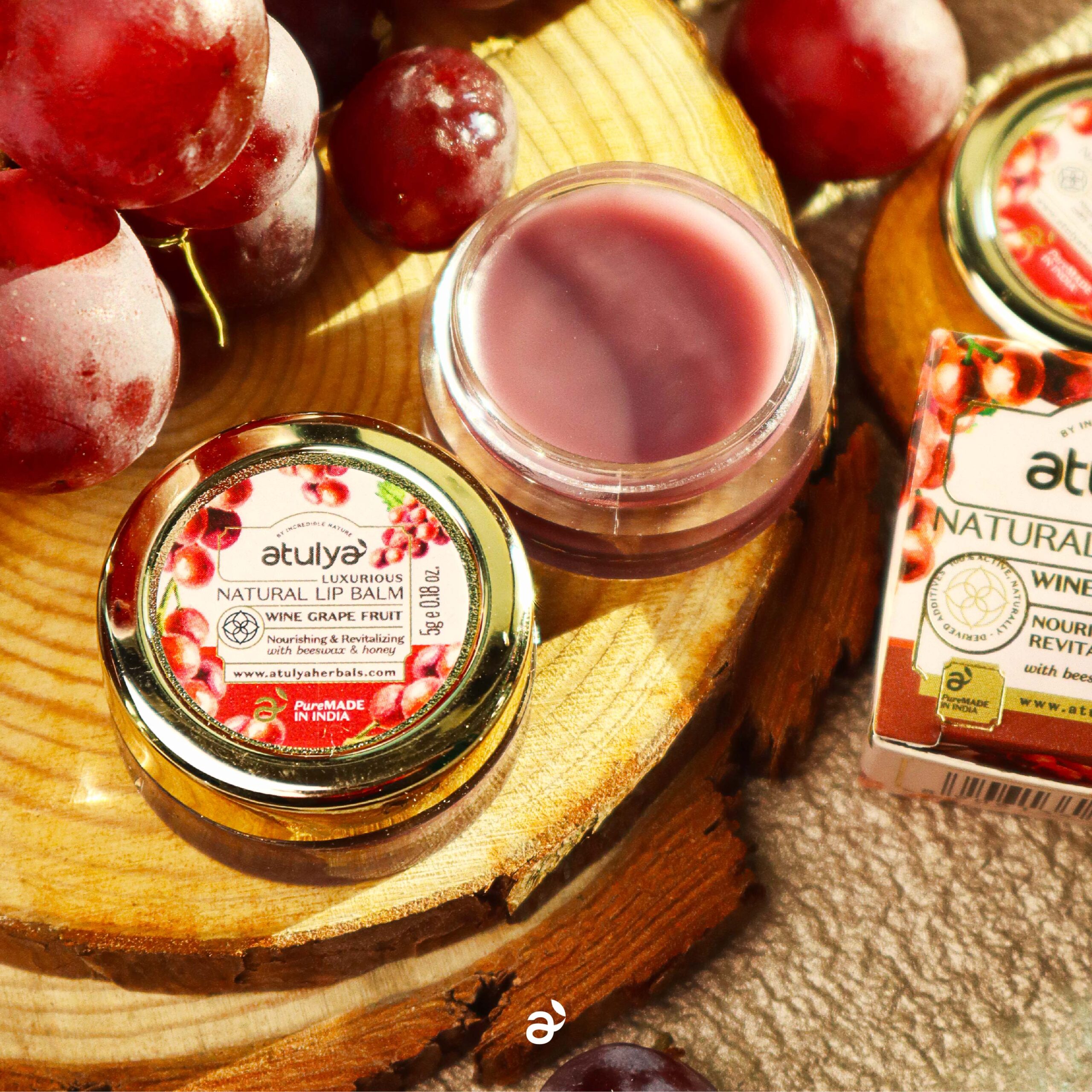 Juicy Chemistry Blood Orange & Rosehip Lip Scrub
This lip scrub gently exfoliates the lips while hydrating and nourishing them. It consists of plant oils such as Rosehip and Sweet Almond oils that are rich in fatty acids. Vitamin E is nourishing and terpene-rich Blood Orange Essential Oil helps soothe dry lips.
Kiehl's Butterstick Lip Treatment SPF 30
A super hydrating and smoothing balm with an amazing blend of butter and oils to submerge your lips into deep nourishment. It is made with coconut oil along with antioxidants like lemon butter and a real special presence of SPF 30 to provide all-around protection to your lips. It works up to 12 hours after application.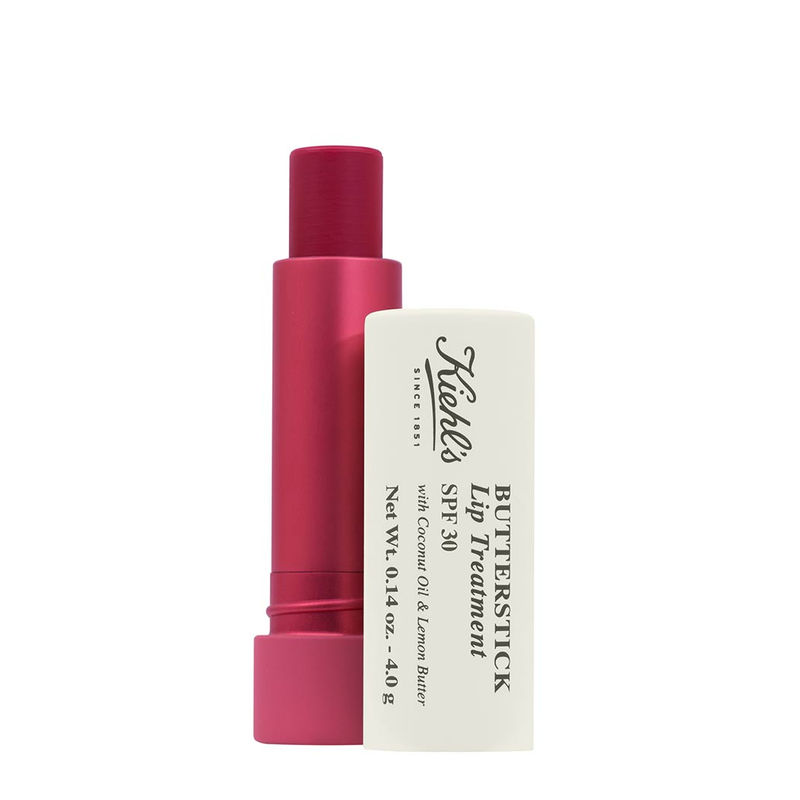 Forest Essentials Luscious Lip Balm Sugared Rose Petal
This lip balm is a unique Ayurvedic blend of Cocoa Butter, Kokum Butter and Organic Beeswax which works majestically on your lips to replenish them. It leaves a glossy impact on your lips, free from any kind of chemicals, petrochemicals and parabens. So an effective remedy for chapped lips, with extraordinary hydrating and moisturising properties.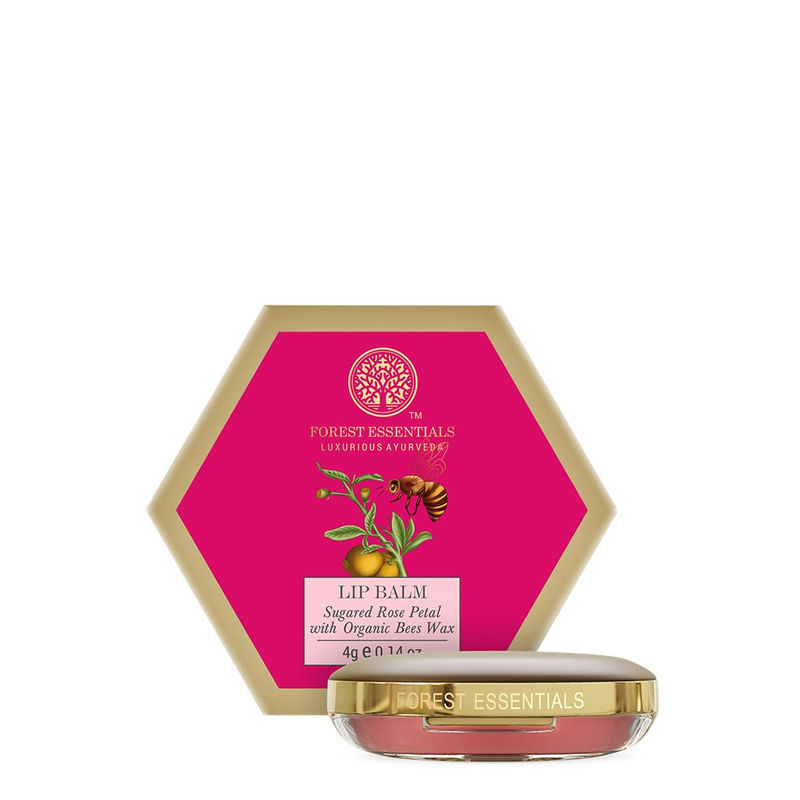 Innisfree Canola Honey Lip Balm
An extraordinary lip balm that contains Jeju canola honey extract and canola seed oil to provide lip skin with nutrition. The presence of Mango Seed butter moisturises and enhances lip elasticity. The lip balm features an addictive and delicious honey fragrance that makes you fall in love with it every single time you apply it.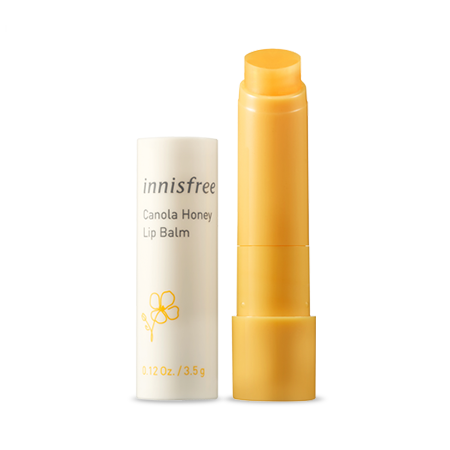 Nykaa Lip Crush Macaron Lip Balm
This super cute and yummy lip crush balm is essential in your magic box. It is Enriched with Shea Butter and Vitamin E, to bless your lips with long-lasting moisture and protection. It also protects your delicate lip skin from the sun with a soft touch of colour. So indulge yourself in the ever-so-sweet flavour of fresh strawberries.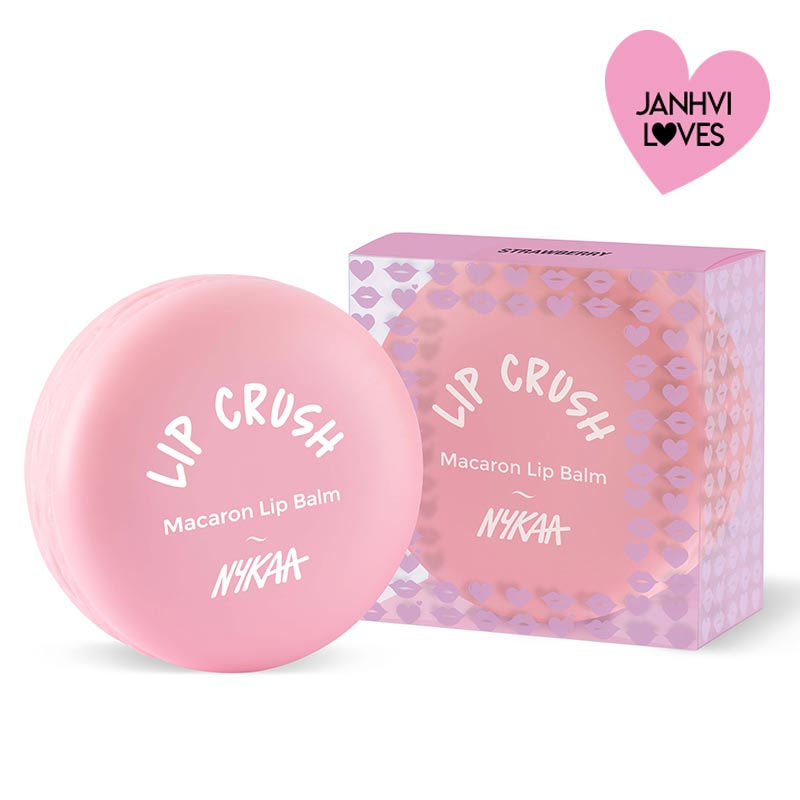 Clinique Moisture Surge Lio Hydro-Plump Treatment 
A multifunctional lip balm that not only nourishes the lips but relieves dryness and preps for soft, dewy lips. It is intense plumping hydration day and night to assure you happy skin. There is no fragrance, parabens and phthalates to avoid any kind of irritation. It is 100% dermatologist and allergy-tested.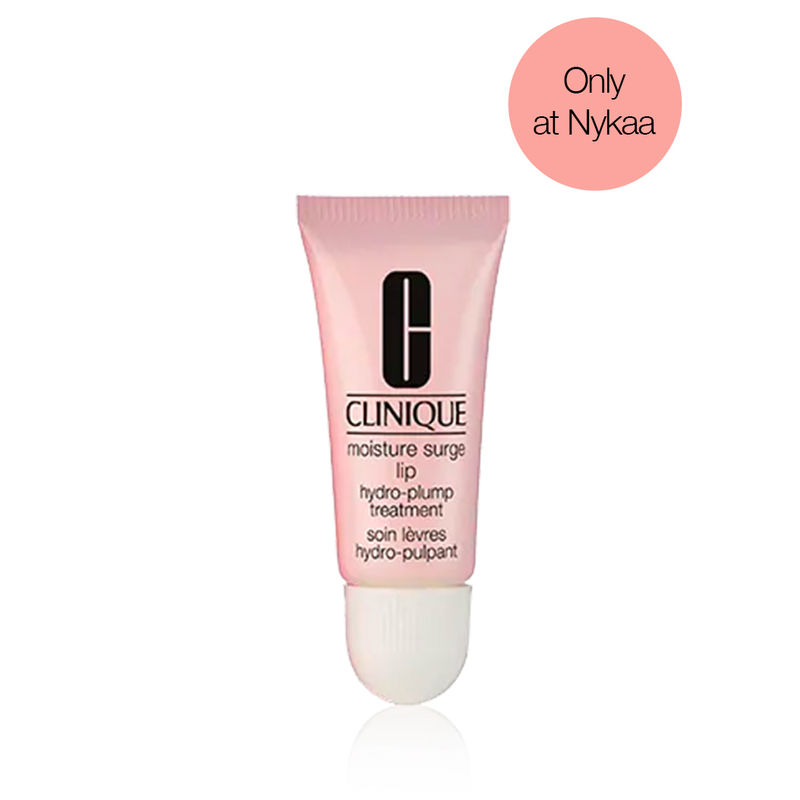 Sephora Coconut Lip Balm
A lip balm with a melting and gliding texture that hydrates and nurtures lips all day long with targeted lip care benefits. Coconut lip balm with an amazing fragrance of natural coconut protects, soothes, moisturises and softens lips. It also provides a plumping effect with a soft shine.